TringCon XVII - October 2008
The first October TringCon in Marsworth was a great day, with 46 people in attendance plus a couple of casual visitors. My thanks once again to Valerie for handling the catering and keeping the troops fed and watered.
The Iain Rennie Hospice at Home donation for the day was £130.
It would have been hard to miss me wandering around the hall making notes. What I was doing was noting down which games were being played, and this is what I saw - 45 different games with a total of 57 games played.
Acquire x 2
Agricola x 3
Ark
Arkadia
Army of Frogs x 2
Billabong x 2
Blindes Huhn
Brass
The Bridges of Shangri-La
Cafe International - The Card Game
Capitol
Chateau Roquefort
Coloretto
Combat Commander: Europe
Container x 2
Darjeeling x 2
The Dutch Golden Age
Felix: The Cat in the Sack x 2
Formula Motor Racing
Glory to Rome
Goa
Hamster Rolle
In the Year of the Dragon
Kingdoms
League of Six
Masons
Metro
Neuroshima Hex
Old Town
On the Underground x 2
Phantoms of the Ice
Pig Pile
Puerto Rico
Ra x 2
Race for the Galaxy
Scandaroon
Seismic x 2
Thief of Baghdad
Thurn & Taxis
TransAmerica
Vikings
Wabash Cannonball
Vegas Showdown
Wadi
Zooloretto x 2

Photo Gallery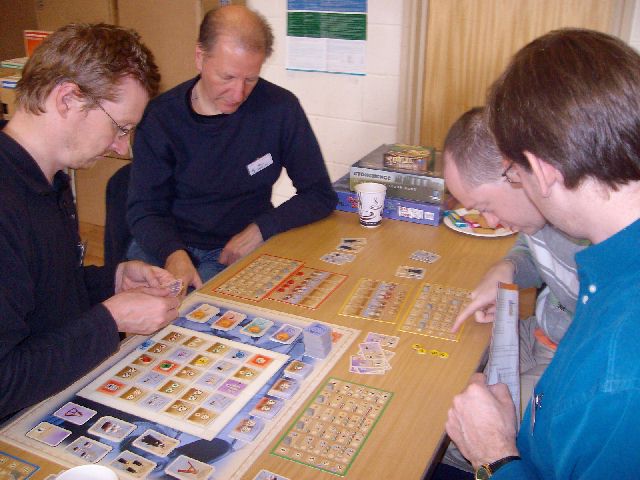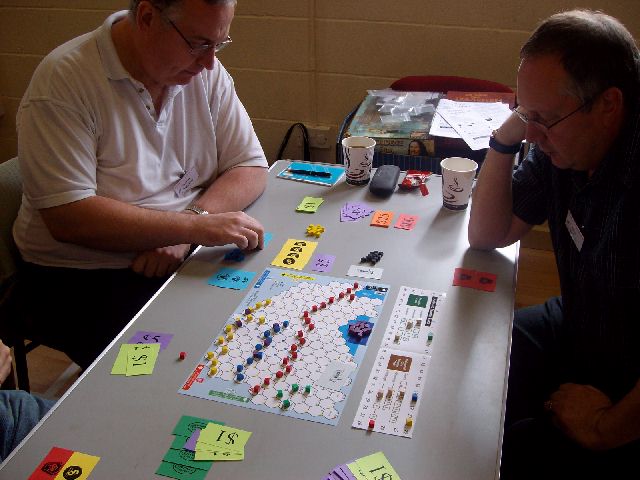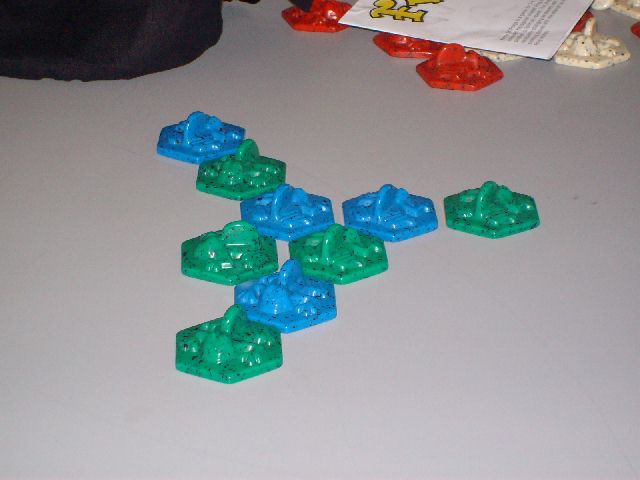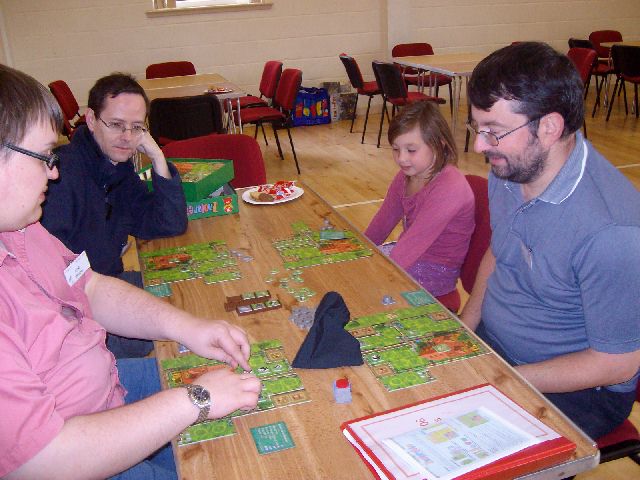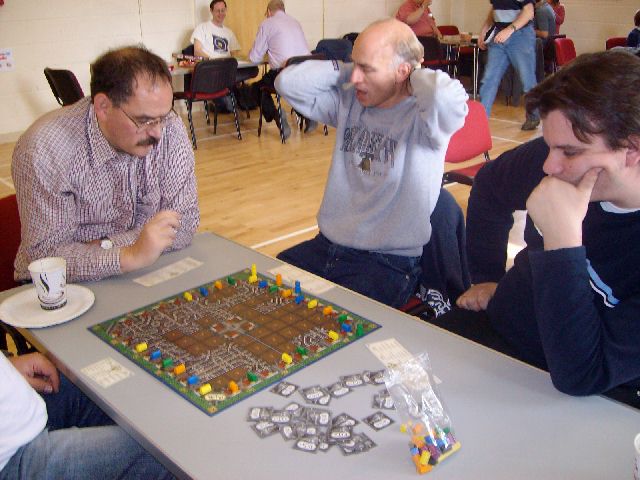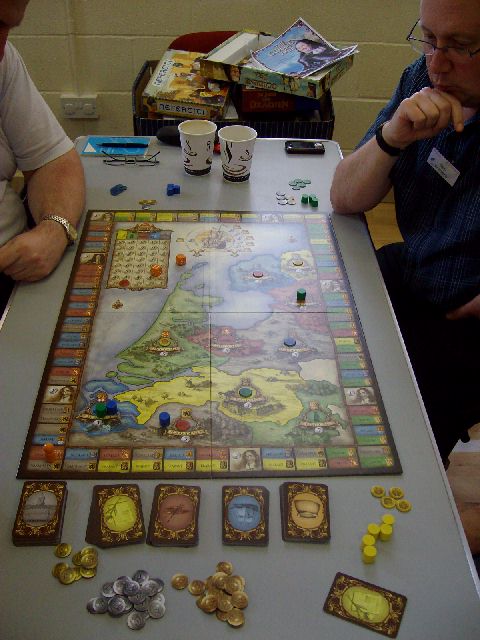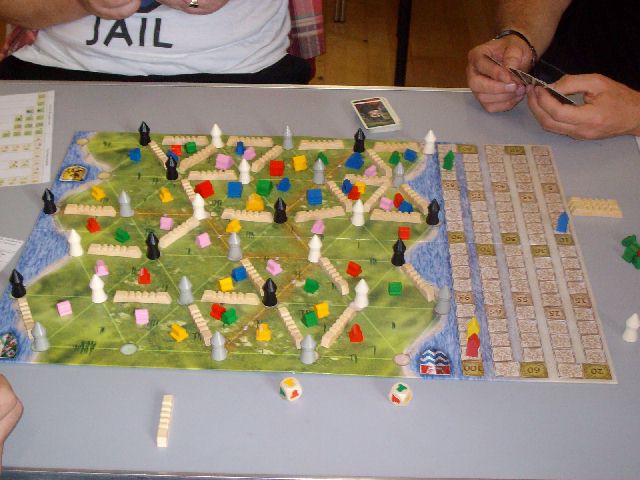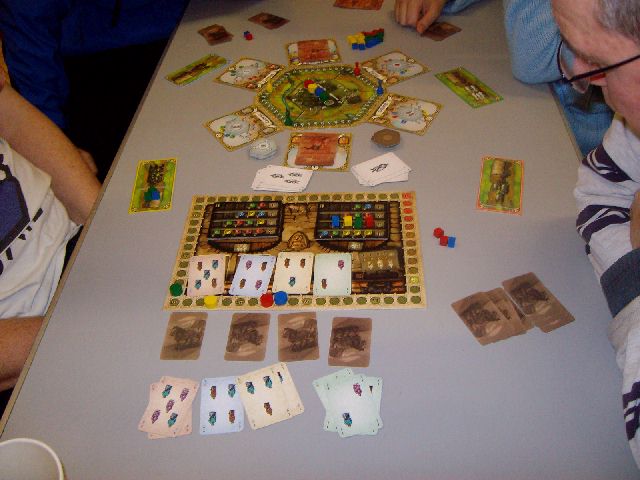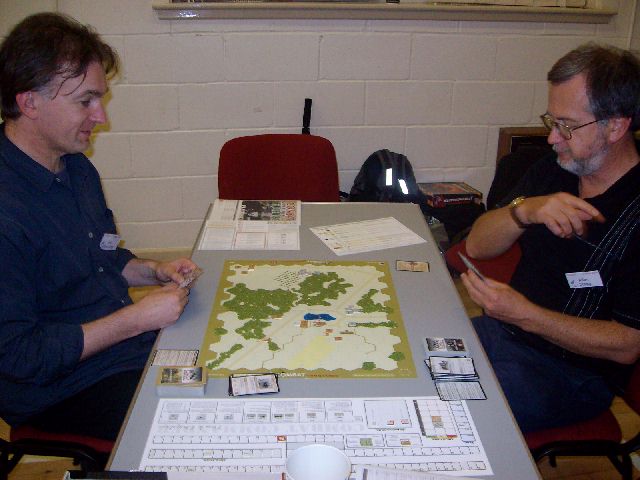 | | |
| --- | --- |
| | © Keith Thomasson October 13th 2008 |