TringCon XVIII - April 2009
Our second April outing for TringCon was another great day, with 56 people in attendance plus another couple of casual visitors. Valerie did her usual sterling work with the catering, which was very much appreciated.
An additional feature for this event was the raffle, which came about because I had a spare bottle of Agri-Cola, and decided to raffle it off. To make the raffle more interesting a number of other games were added to the table, with 15 prizes in all. I had expected someone to pick the Agri-Cola early, but it ended up being the last prize to go!
The Iain Rennie Hospice at Home donation for the day was £160.
The following games were played, some more than once.
18EA
Agricola
Bakong
Carcassonne
Carcassonne: The City
Cash 'n' Guns
Cuba
Cutthroat Caverns
Diamonds Club
Dominion
Fire and Axe: A Viking Saga
Formula Motor Racing
Friegen Kriegen
Give Me the Brain
In the Year of the Dragon
King Me
Kingsburg
Le Havre
Metropolys
Mission: Red Planet
Munchkin
Pandemic
Planet Steam
Puerto Rico
Race for the Galaxy
Red November
Roll Through the Ages
Saboteur
Saint Petersburg
Scripts and Scribes
Sequence
Small World
Snow Tails
Stone Age
Taj Mahal
Take Off
To Court the King
Vikings
Villa Paletti
Volltreffer

Photo Gallery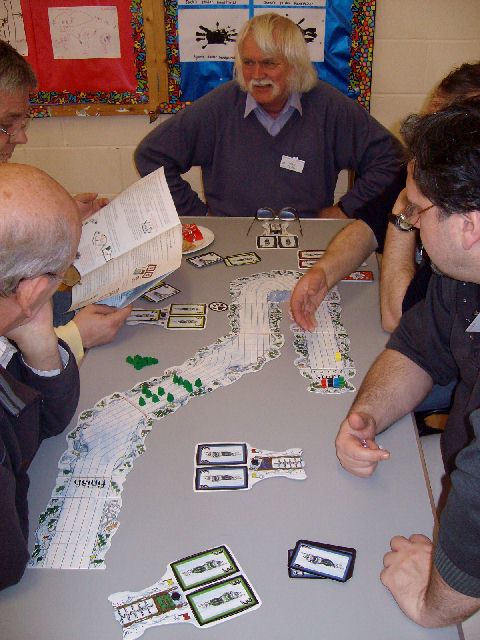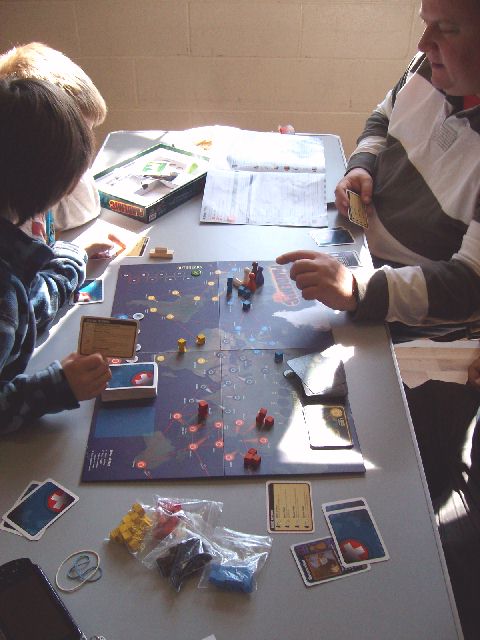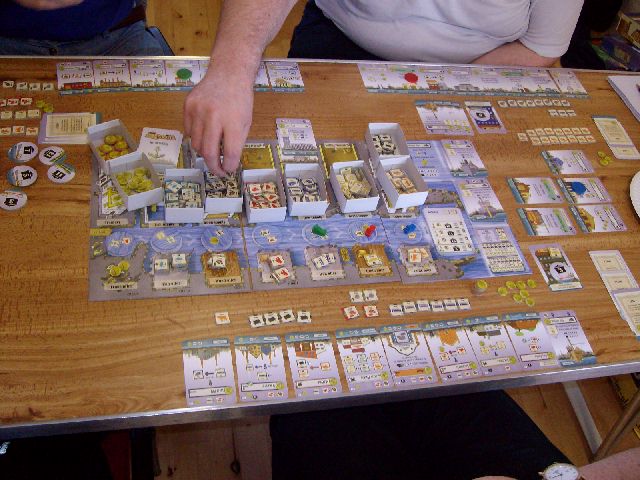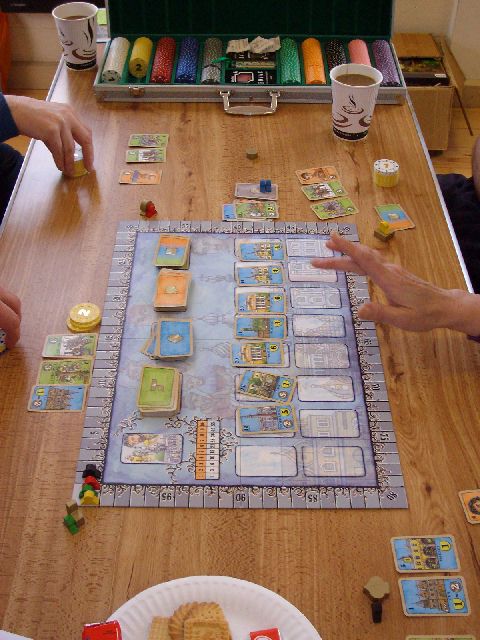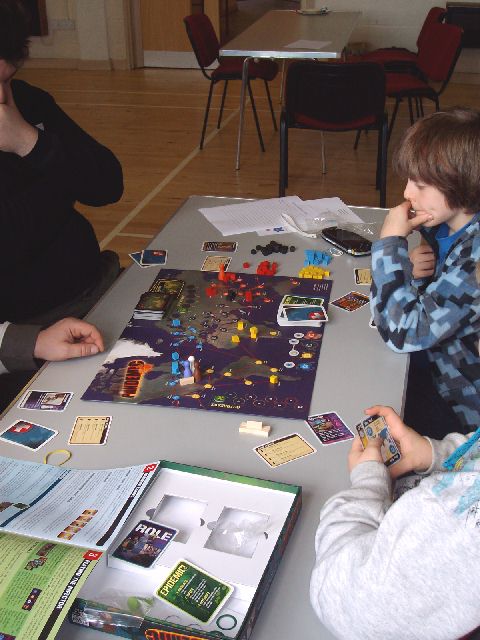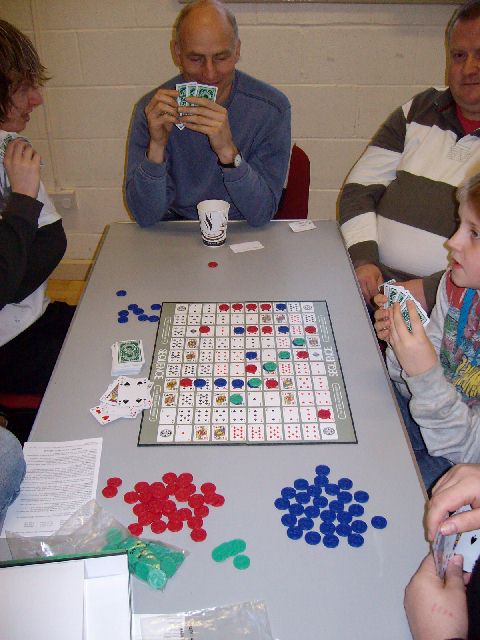 | | |
| --- | --- |
| | © Keith Thomasson May 11th 2009 |