TringCon XX - March 2010
Our first event of 2010 saw another record attendance, with 73 people playing games for most of the day. Valerie did the catering again, and her friend Linda actually came back for a second helping. Good girl.
With no personal injuries this time, I was ready and able to handle everything, but even so, many thanks to those who assisted with lifts to and from the station, and clearing up at the end of the day.
The Iain Rennie Hospice at Home donation for the day was £300. Part of that came from some games that Howard Bishop sold, donating the full amount raised to the charity.
This may be the best we can do, as the hall is close to capacity. The limiting factor is the overall space and the number of tables available, not to mention the strain on the caterers. If it was warmer the patio could be opened up for the hardy, or used for the food, freeing up the front room for playing games. Neither option is truly practical, so if the popularity continues to increase we may indeed have to put a cap on attendance for future events.
Here is a selection of what was played throughout the day.
6 nimmt!
1836 London
Abandon Ship
Agricola
Alexandros
Blokus
Bootleggers
Carcassonne: Wheel of Fortune
Carson City
Cutthroat Caverns
Die Dolmengötter
Dog Eat Dog
Dominion
Doom
Entdecker
Fast Flowing Forest Fellers
Formula D
Galaxy Trucker
Giro d'Italia
Industrial Waste
Jet Set
Kingsburg
Le Havre
Lexio
Liar's Dice
Lowenherz
Lunar Rails
Manila
No Thanks
O Zoo le Mio
Oregon
Pandemic
Pick Picknic
Piece o' Cake
Power Grid
Power Struggle
Powerboats
Puerto Rico
Saint Petersburg
Settlers of Catan
Sticheln
Stone Age
Super Nova
The Great Chili Cookoff
Tiki Mountain!
Tobago
Torres
TransEuropa
Twilight Struggle
Uptown
Witch's Brew
Wits and Wagers
Wizard
Words on the Street
Worm Up!

Comments
John Harrington - Another cracking con, Gromit. Food was excellent, as always, Will probably continue turning up for the grub when I lose interest in games.

Photo Gallery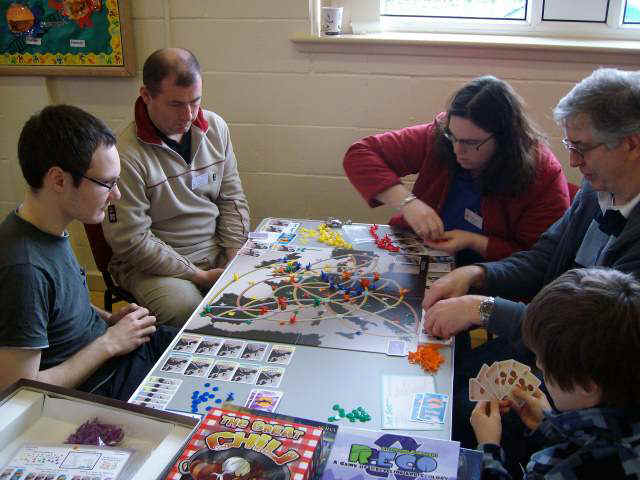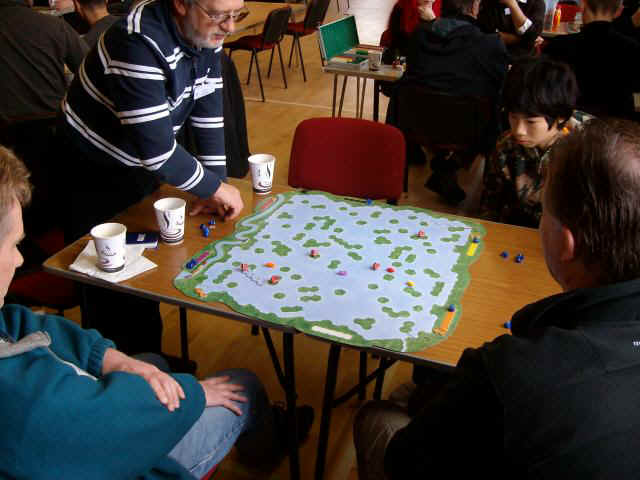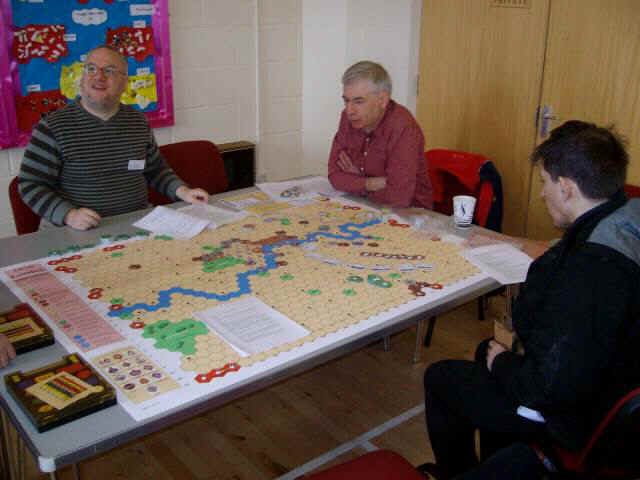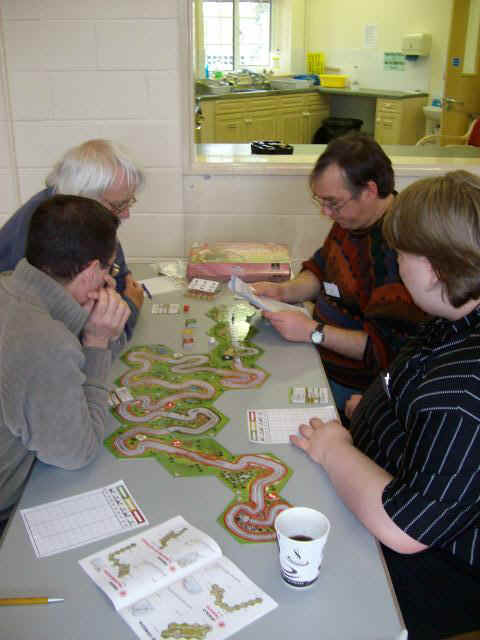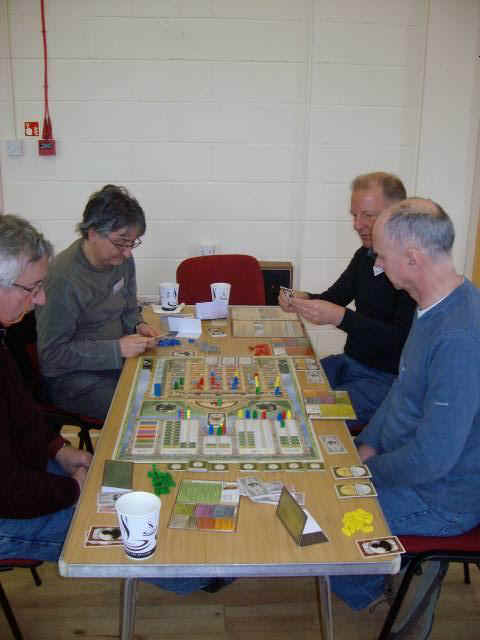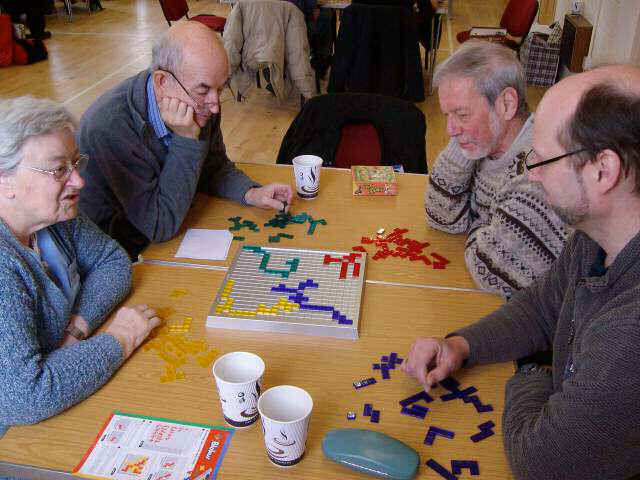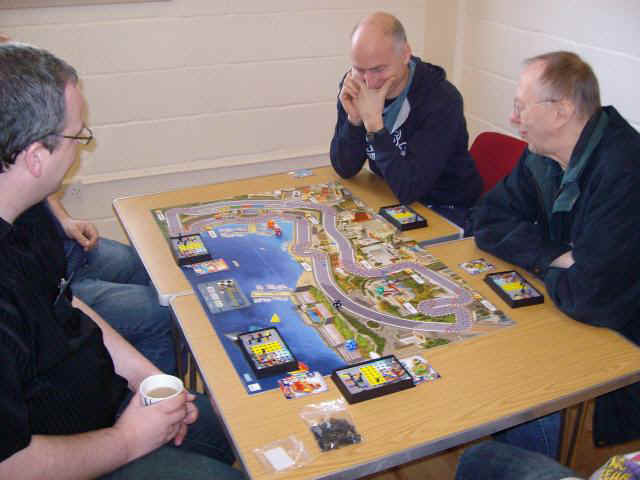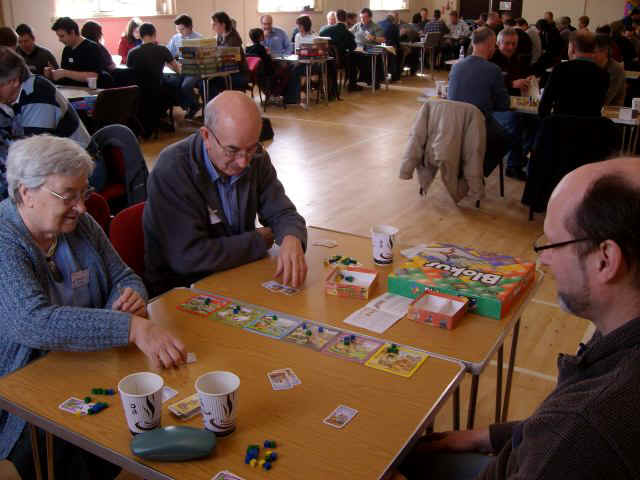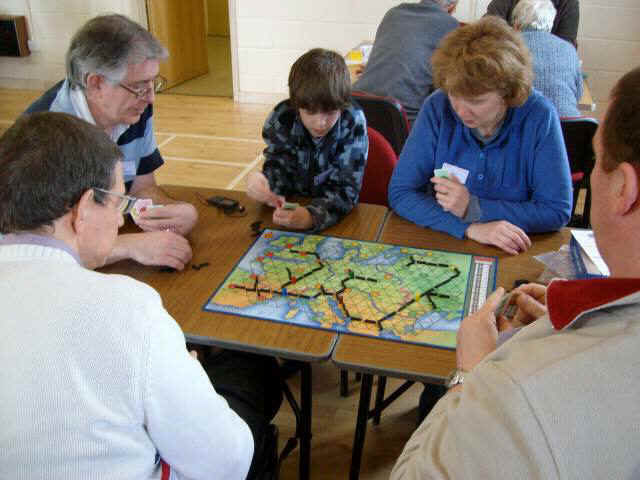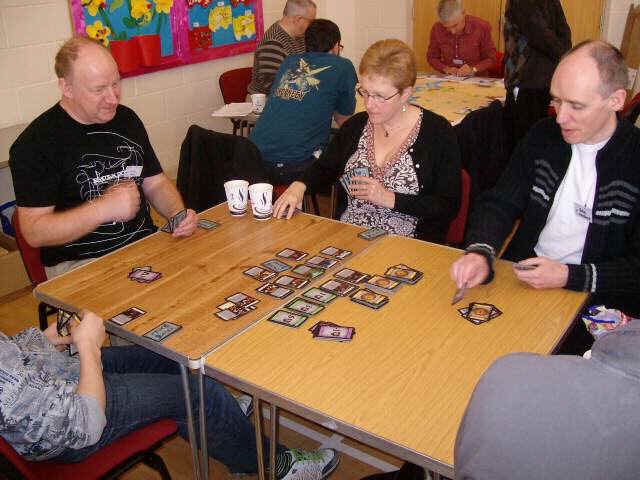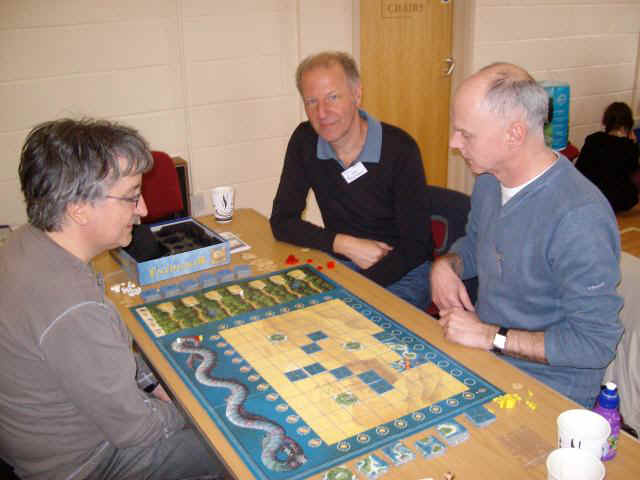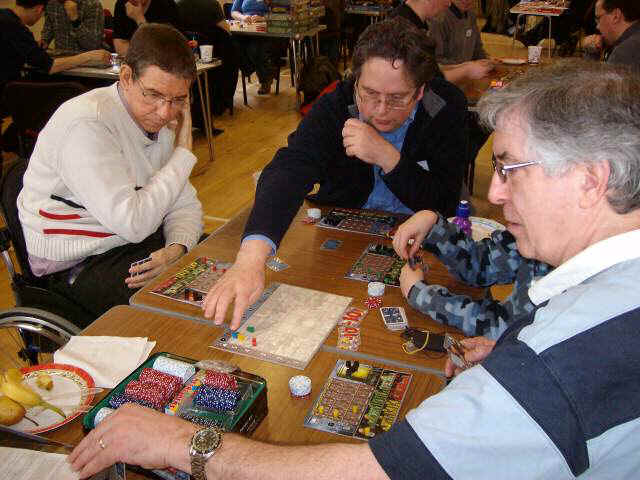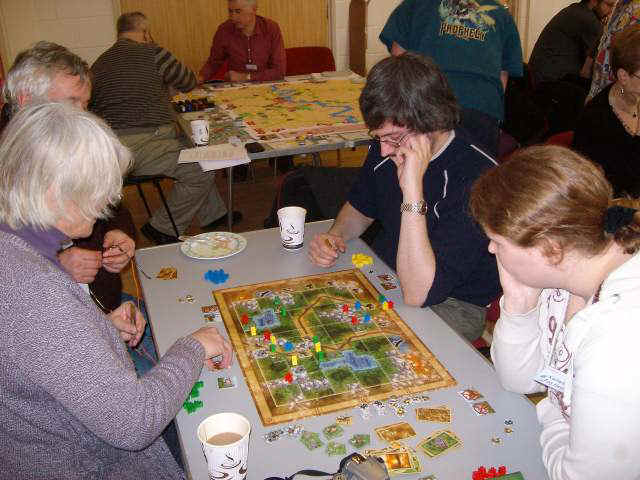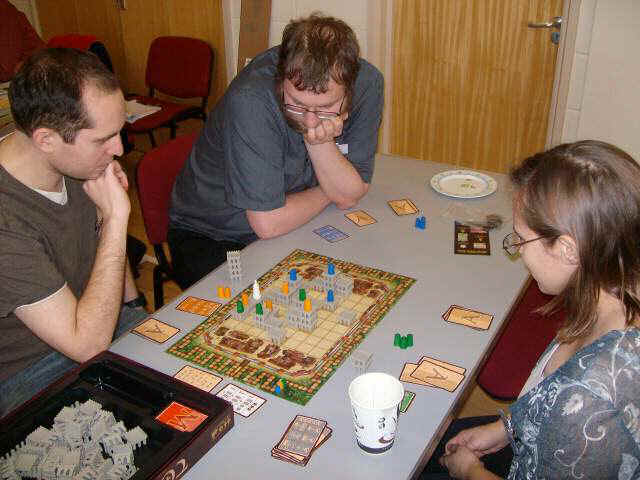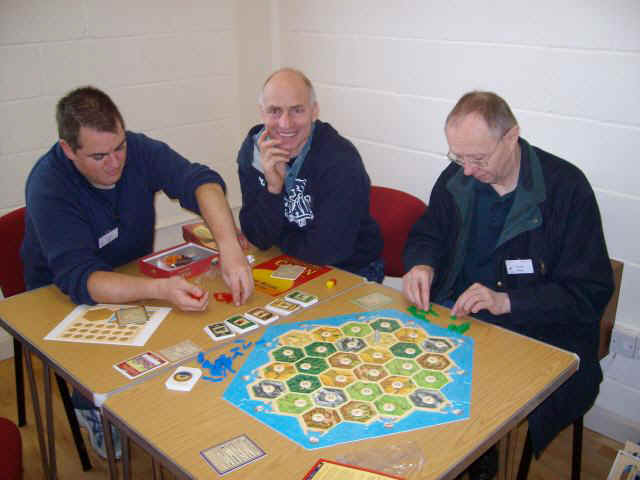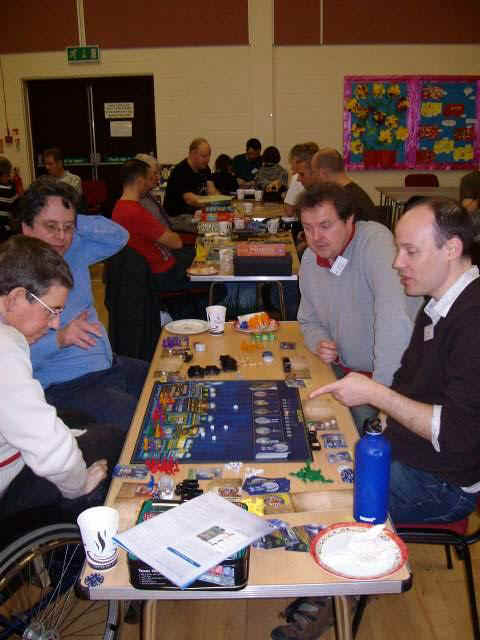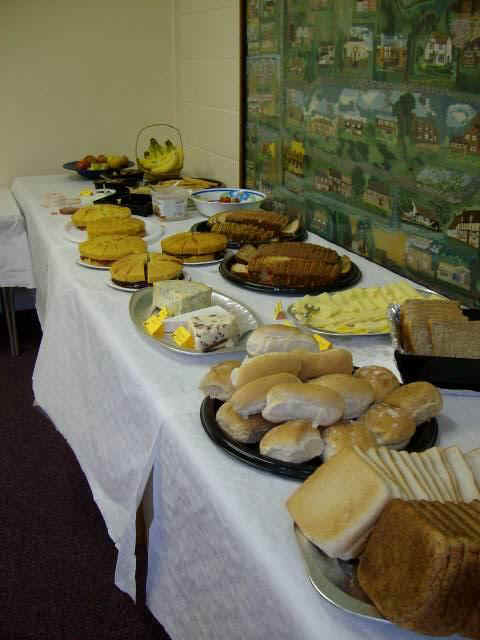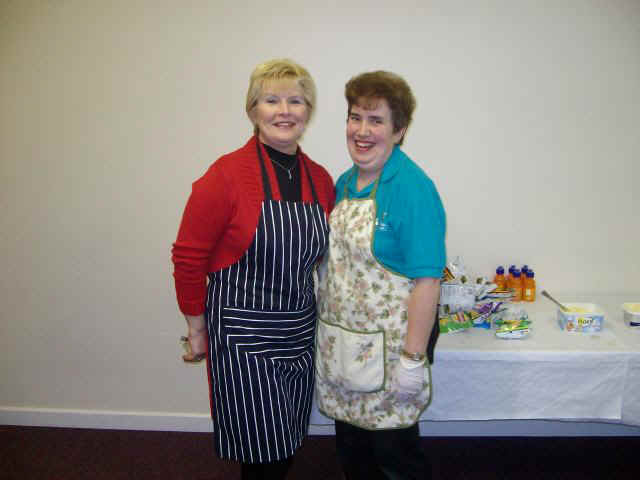 | | |
| --- | --- |
| | © Keith Thomasson March 30th 2010 |