TringCon XXII - April 2011
Our first event of 2011 saw 63 people for TringCon, slightly down due to some cancellations for ill health and some no-shows. Linda was unable to help Valerie with the catering, but our neighbours, Bill and Carole, stepped into the breach and did us proud. Thanks are always due to those who helped with the clearing up, particularly the onerous task of putting the chairs and tables away.
There's always something new in the hall, and this time it was a new cooker. They kindly provided instructions on using the ovens, but the first line said 'The oven will not work until the clock has been set'. What a shame they forgot to leave details on how to set the clock! We got it going after a while, although we're not sure how to repeat the process.
The Iain Rennie Hospice at Home donation for the day was £50, somewhat reduced from our usual level by the additional expenses for the future of the event, which included new cups, a tea urn of our own and two eight-foot tables that were suitable for the 18C2C group. Part of the donation total came from some games sold by Howard Bishop, who donated the full amount to the charity.
Here is what was played during the day. Some of these got more than one outing, with the top game of the day probably being 7 Wonders, which had three games running concurrently at one point. Mind you, Mansions of Madness stayed out on one table all day, with a number of separate scenarios being played.
7 Wonders
18C2C 'D' Variant - completed in 9 hours, after deciding to skip the final operating round
A Game of Thrones (the board game)
Alhambra
Atlantis
Bang!
Brass
Carcassonne: The City
Carolus Magnus
Chaos in the Old World
Code 777
Dominion
Egizia
Endeavor
Factory Manager
FBI
Fluxx
Glen More
Great Fire of London
Hab and Gut
Hamster Rolle
History of the World
Incan Gold
Kingsburg
Macao
Mansions of Madness
Medici
Memoir '44
No Thanks
Pandemic
Pergamon
Pirate's Cove
Revolution!
Saint Petersburg
Santiago
Seismic
Small World
Snow Tails
Straw
Struggle of Empires
Thebes
Thunderstone
Tikal II: The Lost Temple
Train of Thought
Troyes
Uptown
Yspahan

Photo Gallery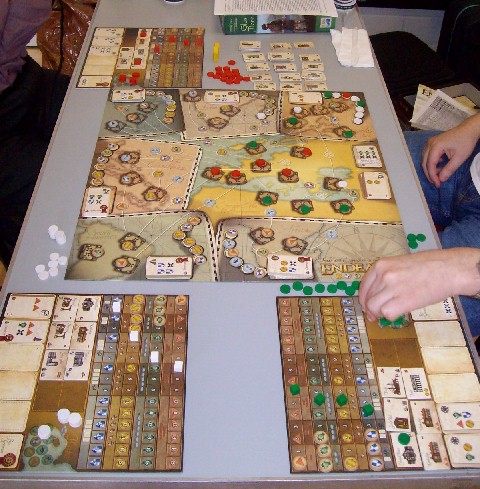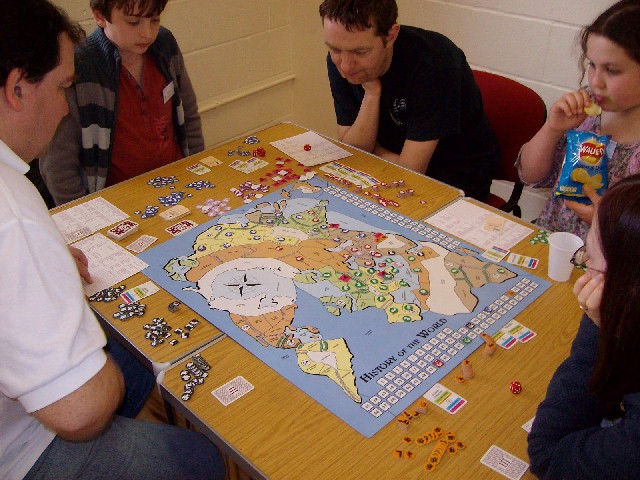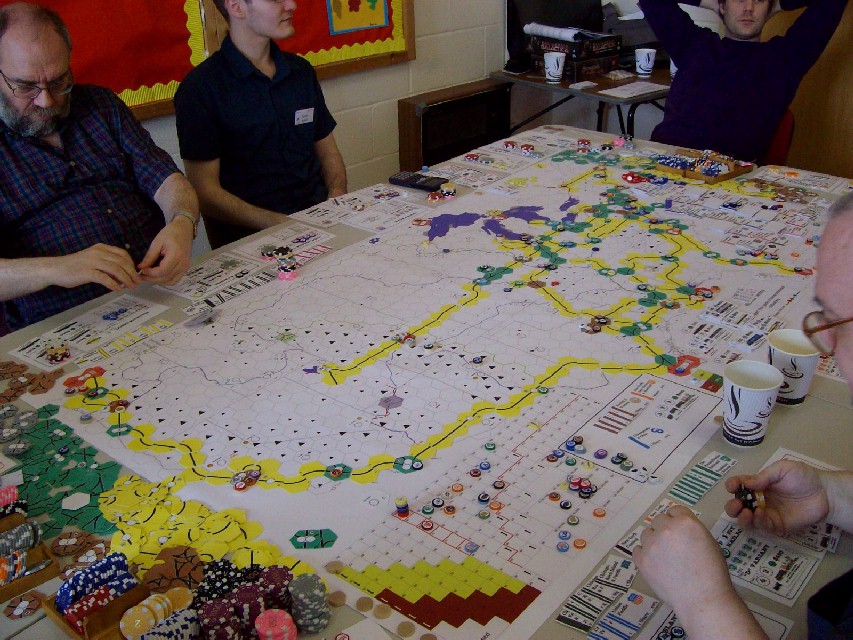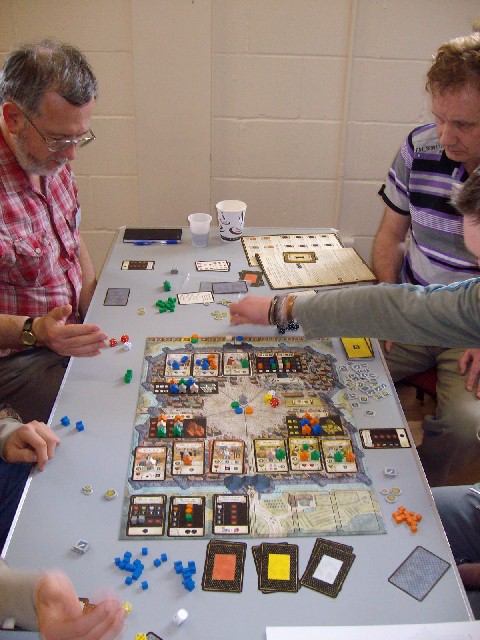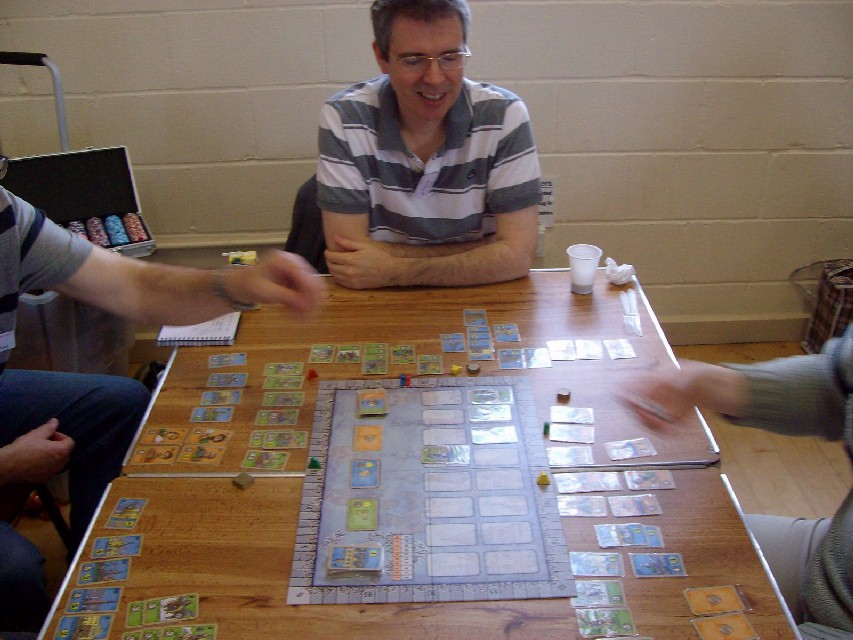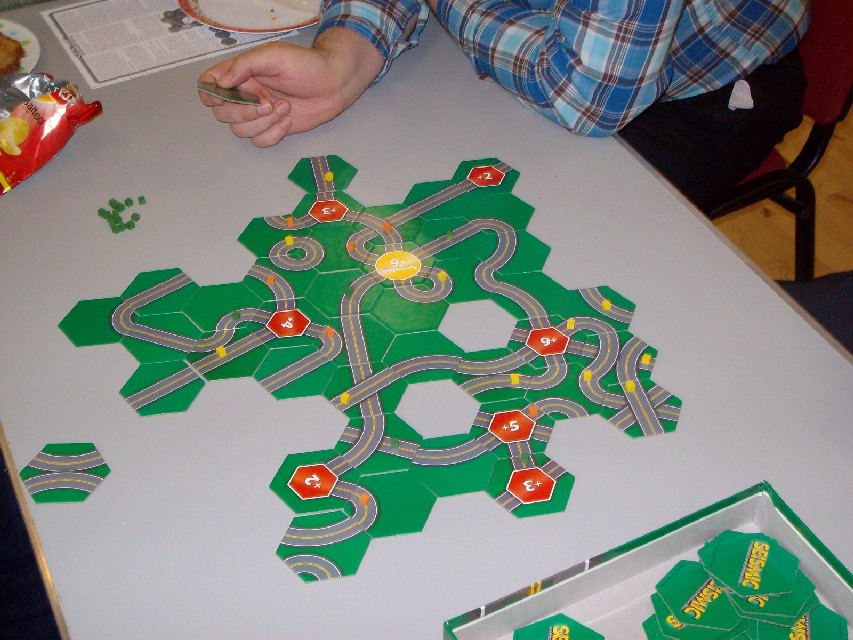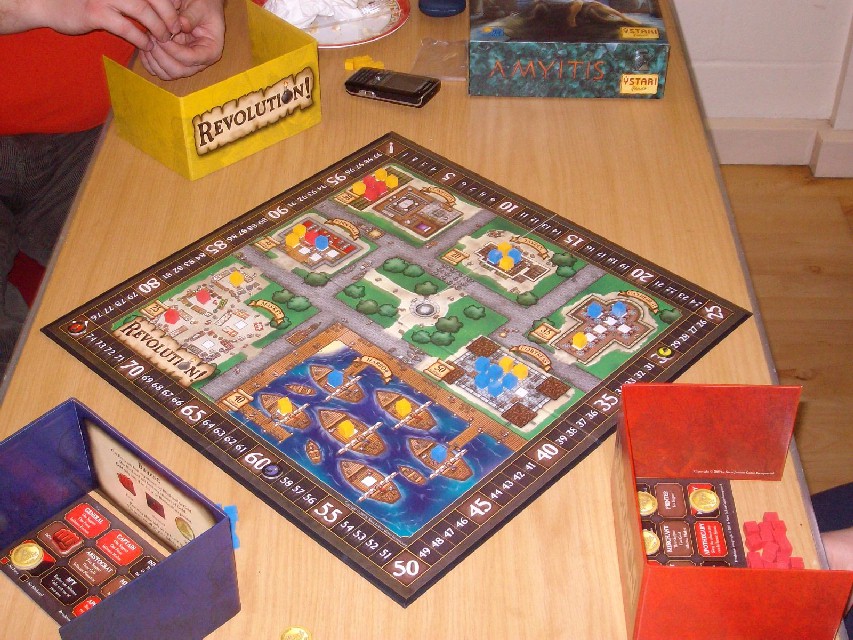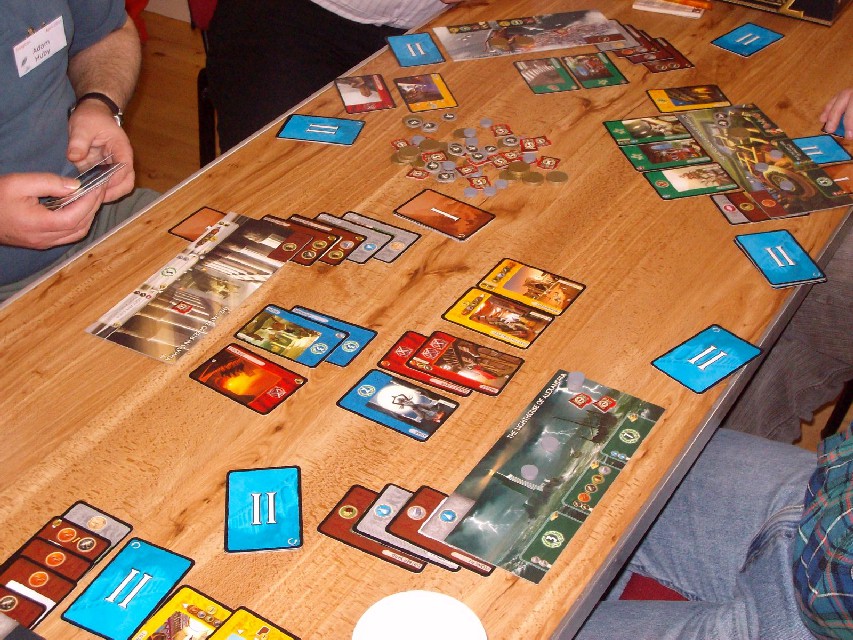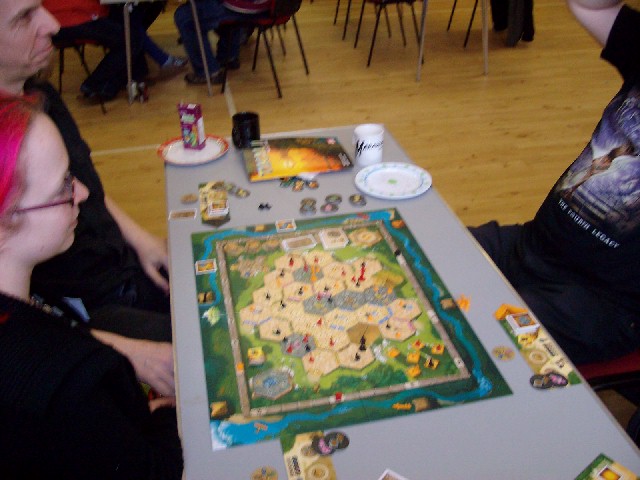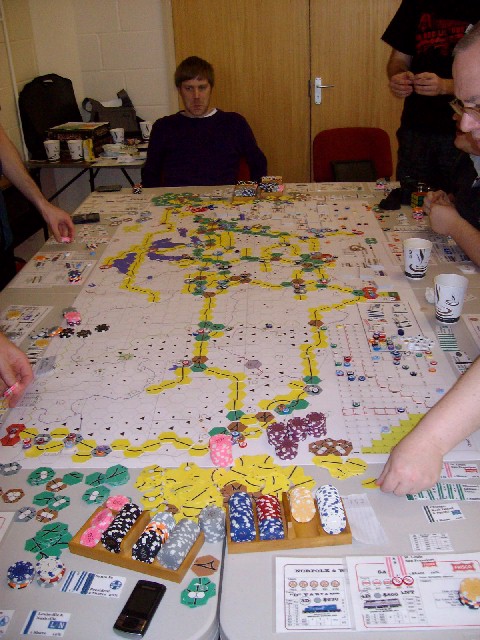 | | |
| --- | --- |
| | © Keith Thomasson April 3rd 2011 |