TringCon XXIX
September 27th 2014

You are in: Home > TringCon

TringCon XXIX - September 2014
A couple of people failed to show once again, but due to cancellations running up to the event, everyone who expressed an interest got to come, and 68 people were there on the day. Valerie and Carole performed the usual miracle for the food.
Rennie Grove Hospice Care donation for the day was £225. Thank you to everyone for that.
Here is what made it out onto the tables during the day. Some of these got more than one outing, of course. Most played game of the day seemed to be Port Royal, or perhaps it was The Castles of Burgundy, which was on at least three different tables during the day.
7 Wonders
1873 (Harzbahn)
Abluxxen
Alien Frontiers
Asteroyds
Augustus 1520
Bazar Bizarre/Geistes Blitz
Bullenparty
Cafe International
Camel Up
Castaways
Caverna
Coloretto
Cosmic Encounter
Dodekka
Dominion
Elfenland
Endeavor

Factory Fun
Firefly
Gangster
Glass Road
Guillotine
Hattrcik
Istanbul
It Happens...
Iver the Engine
K2
Kemet
Keyflower
King of Tokyo
Lancaster
Last Will
Lewis & Clark
Libertalia
Locke & Key

London
Lords of Waterdeep
Merchants & Marauders
Metropolys
No Thanks!
Olympos
Opera
Port Royal
Power Grid: India
Quantum
Race for the Galaxy
Red
Revolution! with The Palace
Road to Canterbury
Russian Railroads
Saint Petersburg
Say Bye Bye to the Villains
Shadow Hunters

Splendor
Star Trek Catan
Stone Age
Suburbia
Terra Mystica
The Castles of Burgundy
The City
The Front Nine
The Judge in Circuit
The Red Dragon Inn
The Resistance
Ticket to Ride: Marklin
Trajan
Vikings
Wings of Glory
Wok Star
Ys

Photo Gallery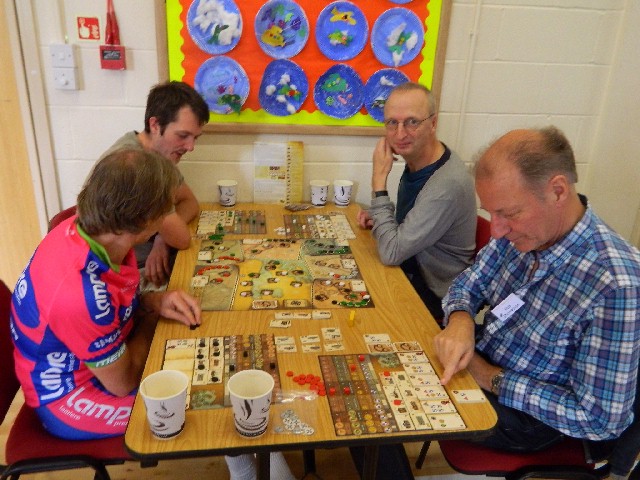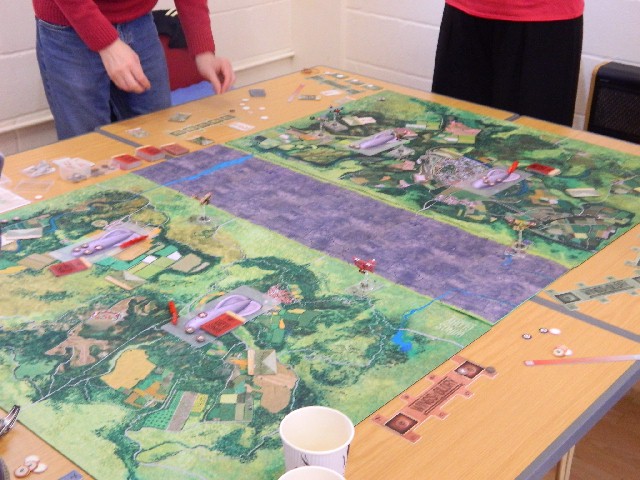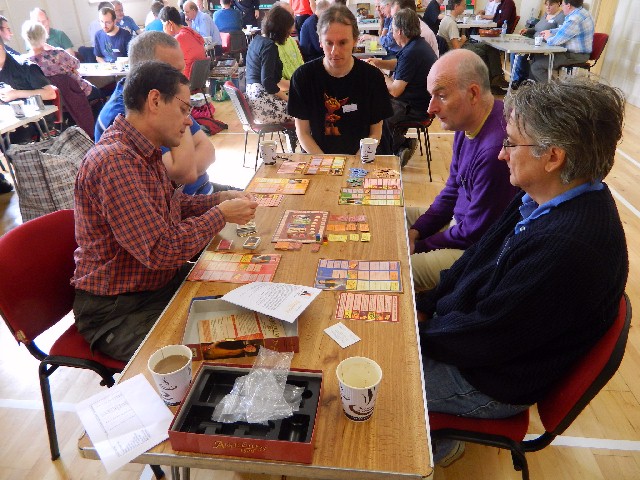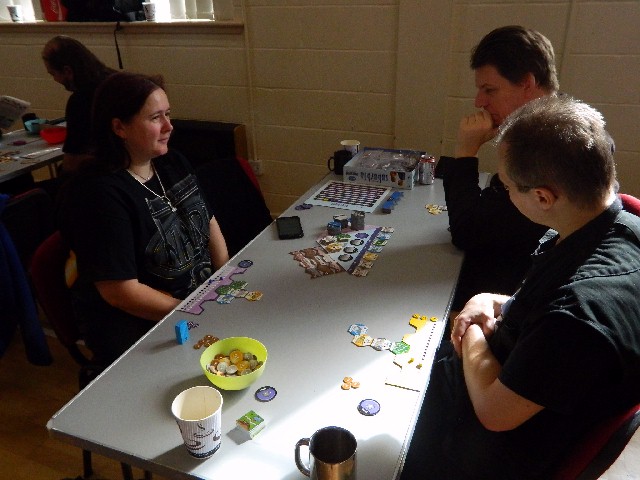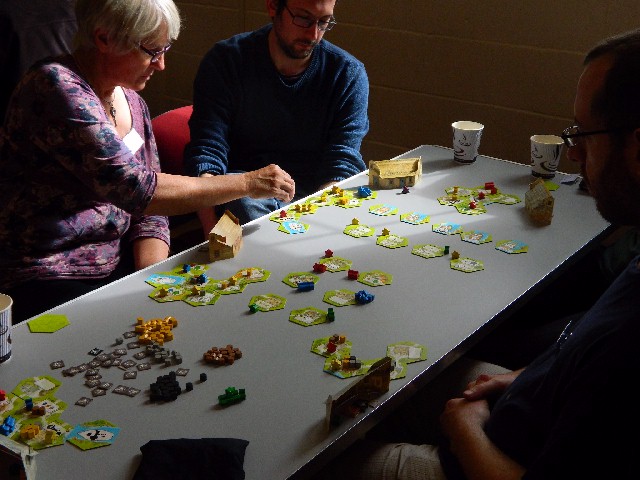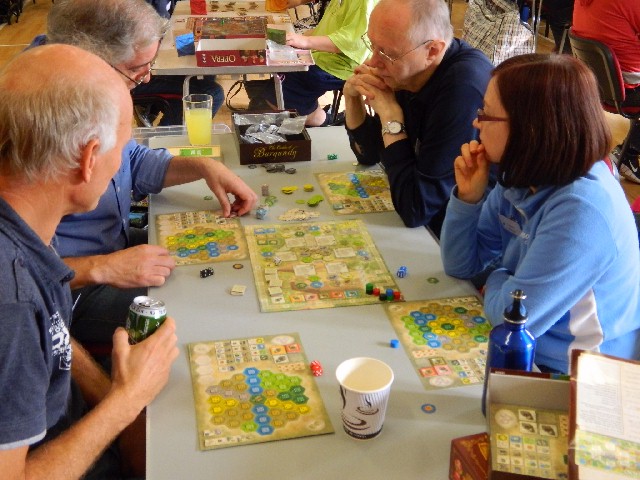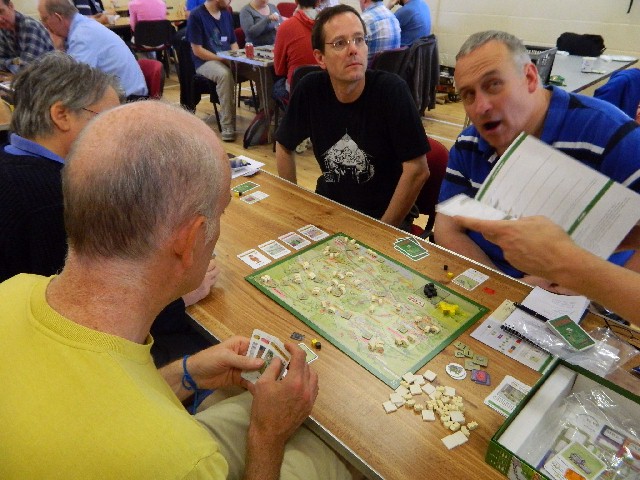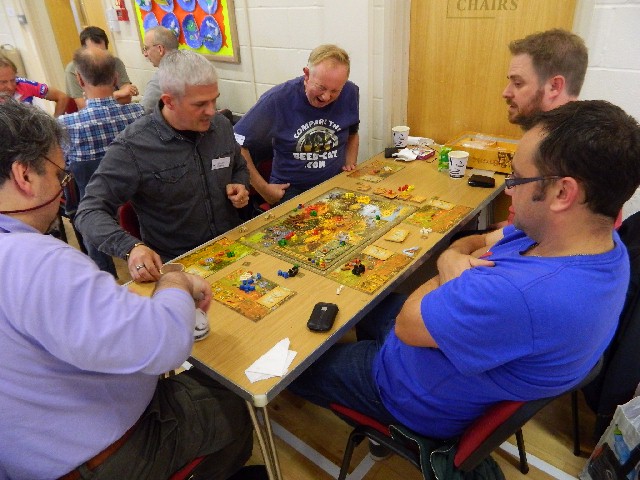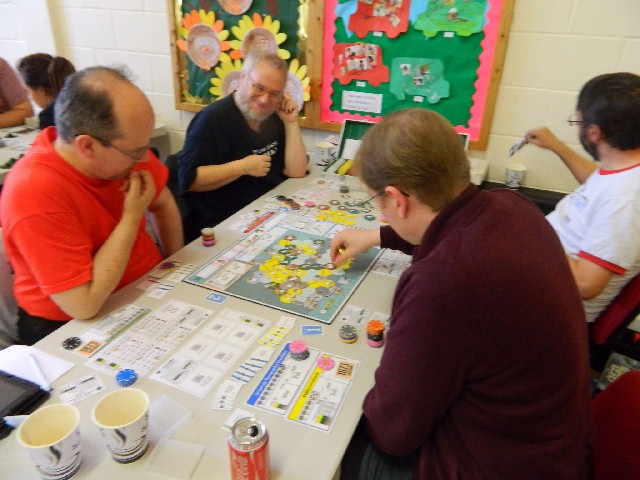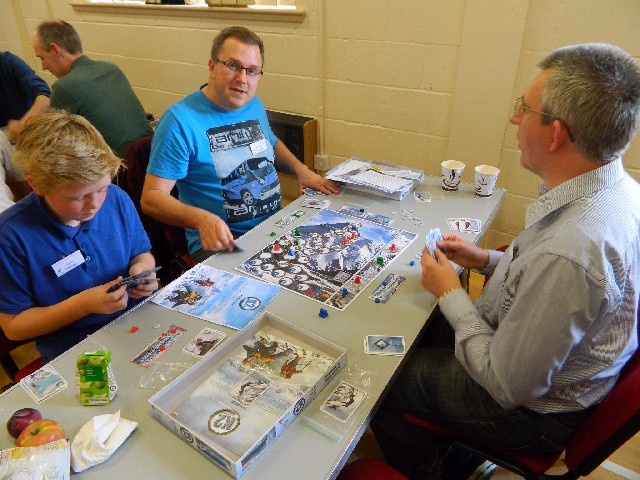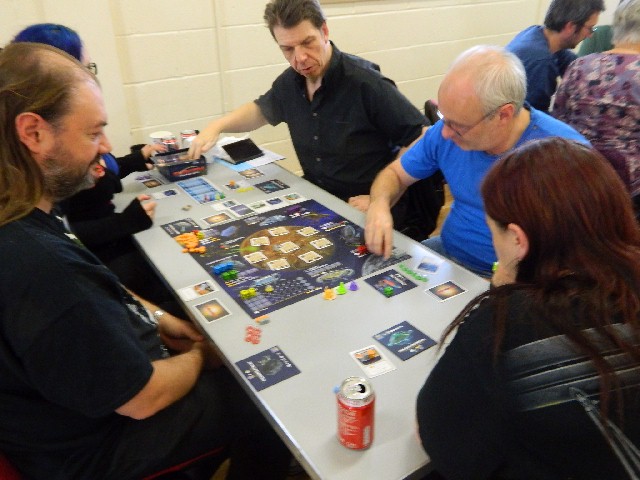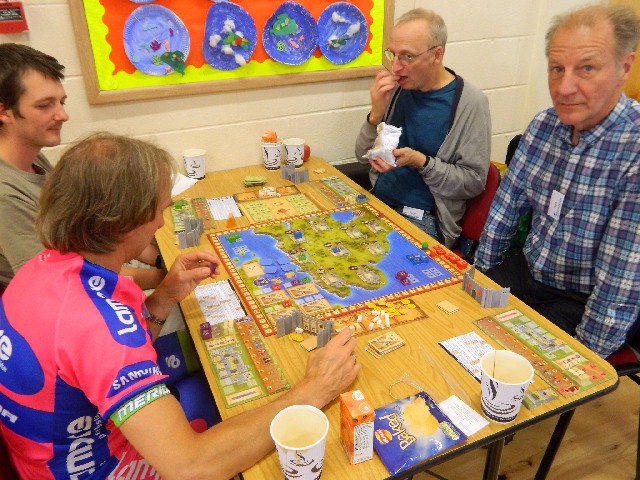 | | |
| --- | --- |
| | © Keith Thomasson October 2nd 2014 |