TringCon XXV
September 29th 2012

You are in: Home > TringCon

TringCon XXV - September 2012
Our second event of 2012 saw 72 people for TringCon. Valerie worked hard on the catering once again, with help from our neighbour Sue. Yet another catering assistant finds out what the fuss is all about.
The Iain Rennie Hospice at Home donation for the day was £450. A big thank you to everyone for that.
Here is what made it out onto the tables during the day. Some of these got more than one outing. Most played game of the day was definitely Village, which was on four tables at one point.
011
5 vor 12/Lucky Numbers
6 Nimmt!
18Ardennes
18C2C 'D' Variant
2038
Automobile
Cartagena
Castelli
Caveman Curling
Citadels
Cosmic Encounter
Dice Town
Don Pepe
Dr. Who Card Game

Dungeon Petz
Eclipse
Egizia
El Grande
Endeavor
Factory Manager
Fairy Tale
Fealty
Fearsome Floors
Glory to Rome
Heckmeck/Pickomino
Junta
Kingdom Builder
Kingsburg: To Forge a Realm
Lancaster

Leviathans
Libertalia
Lords of Waterdeep
Macao
Mammut
Mansions of Madness
Medina
Merchants & Marauders
Metropolys
Pacific Typhoon
Pictomania
Power Grid: Quebec
Principato
Saboteur
Set

Shipyard
Starship Merchants
Stone Age
Strozzi
The Bucket King
Tikal
To Court the King
Tobago
Tongiaki
TransAmerica
Vegas Showdown
Village
Walnut Grove
Yspahan

Photo Gallery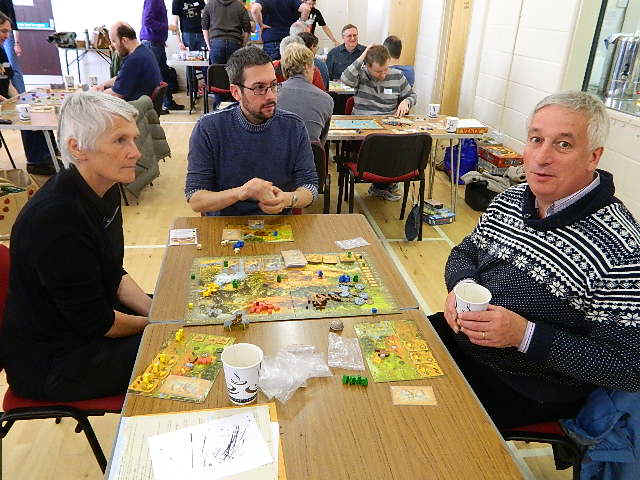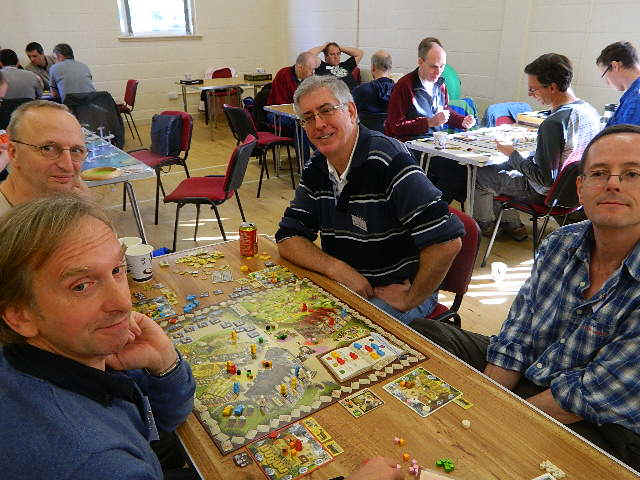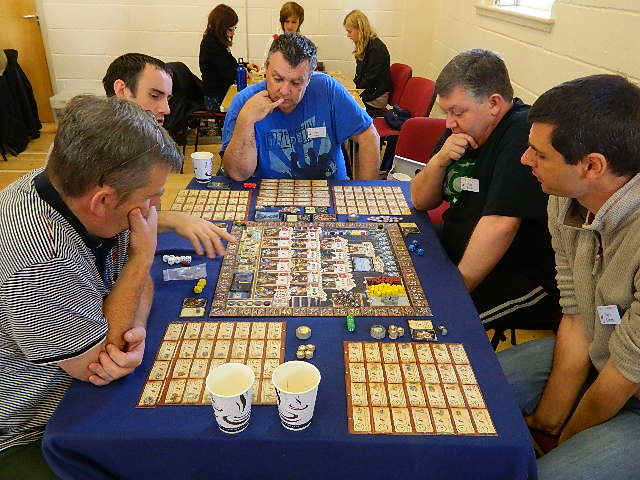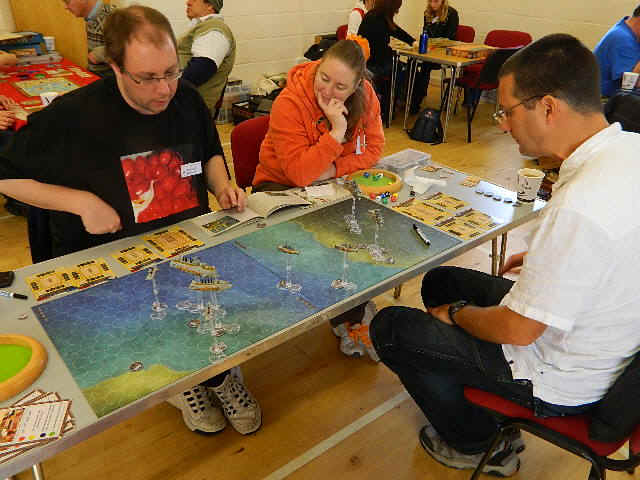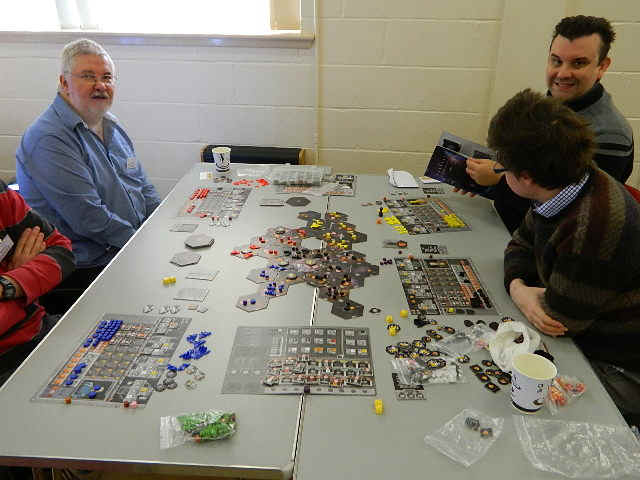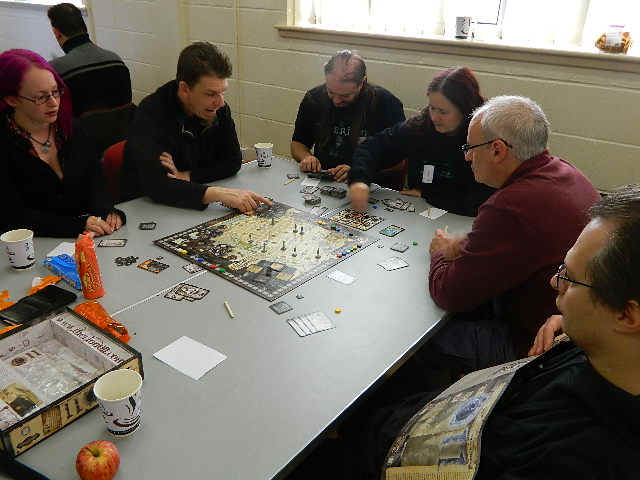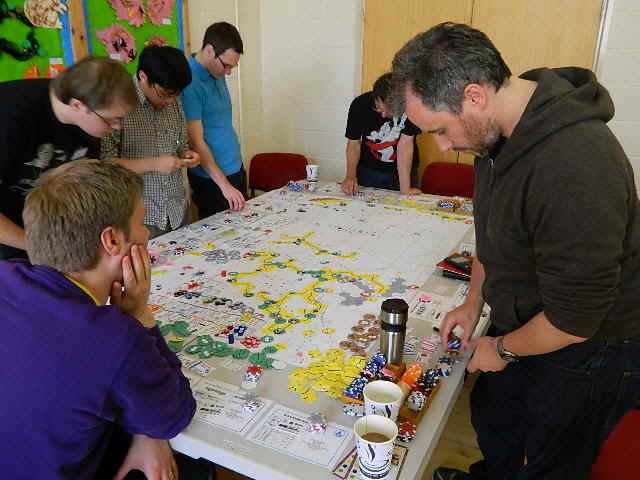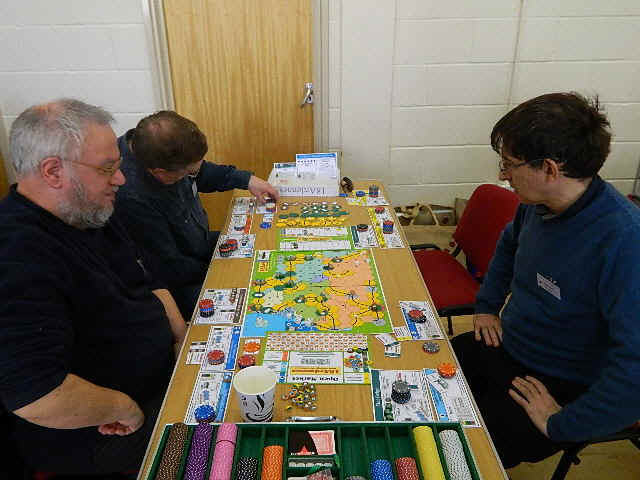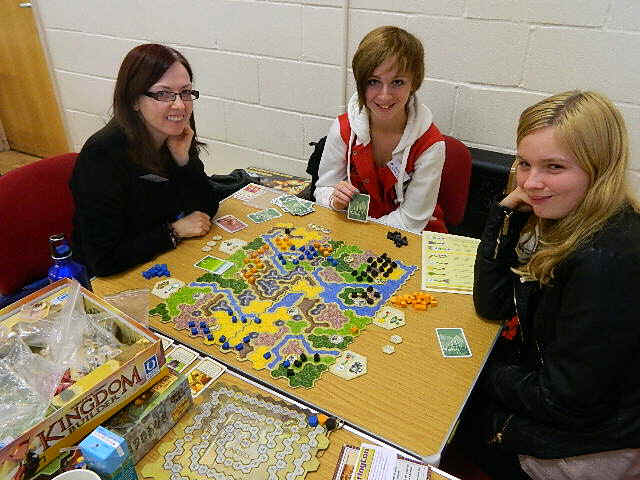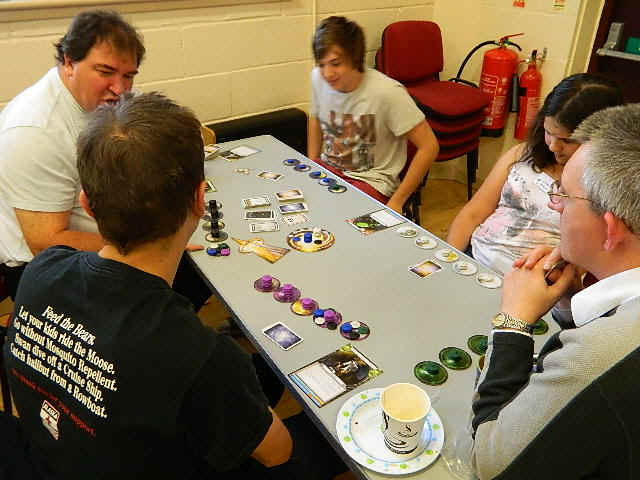 | | |
| --- | --- |
| | © Keith Thomasson October 1st 2012 |