TringCon XXVI - April 2013
Our first event of 2013 saw 64 people for TringCon. Valerie worked hard on the catering once again, with help from lovely Linda, back by popular demand. Alan Parr made a brief guest appearance to find out what we had done to his baby. He seemed pleased.
The Iain Rennie Hospice at Home donation for the day was £310. This event has now raised over £2,500 for the charity. A really big thank you to everyone for that.
Here is what made it out onto the tables during the day. Some of these got more than one outing. Most played game of the day seemed to be Love Letter.
1812: The Invasion of Canada
7 Wonders
A Game of Thrones Board Game (2nd ed)
Ab in die Tonne (Carlo A Rossi)
Batavia
Bohnanza
Bora Bora
Braggart
Cambria
Castles of Burgundy
Caylus
Civilization Board Game (Fantasy Flight)
Cloud 9
Colonial: Europe's Empires Overseas
Conflict of Heroes: Price of Honour
Confucius
Cosmic Encounter
Darwinci

Discworld
Dixit: Odyssey
Doctor Who Card Game
Express 01
Galaxy Trucker
Geschenkt
Goa
Guildhall
Hanabi
Here I Stand
Hey! That's My Fish!
Hobbit Card Game
Innovation
Judge in Circuit
Lancaster
Libertalia
Loco
Love Letter

Macao
Maharani
Manhattan Project
Mansions of Madness
Merchants of the Middle Ages
Nightfall
Ninjato
No Thanks
On the Underground
Paris Connection
Pictomania
Pillars of the Earth
Power Grid: Northern Europe
Principato
Qwirkle
Ricochet Robots
Roborally
Saint Malo

Saint Petersburg
Small World: Realms
Snowdonia
Star Trek Catan
Star Trek Expeditions
Starship Merchants
Suburbia
Taluva
The Spiecherstadt
Through the Ages
Ticket to Ride: Europe
Trias
Urban Sprawl
Vegas Showdown
World at War: Blood and Bridges
Zombicide

Photo Gallery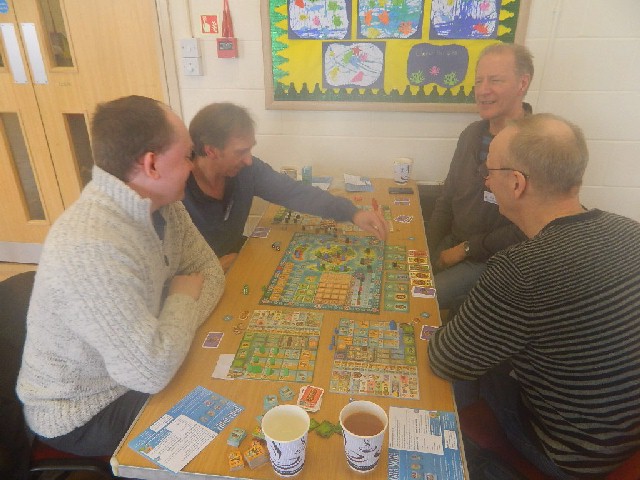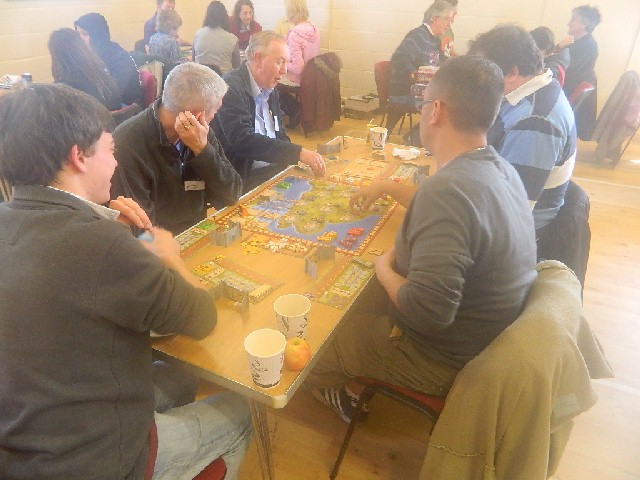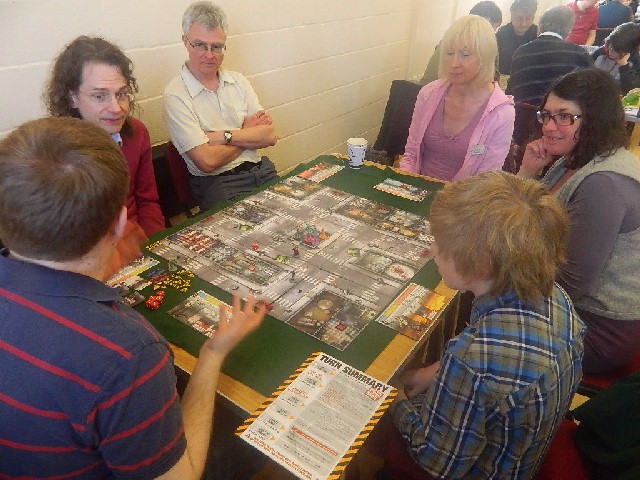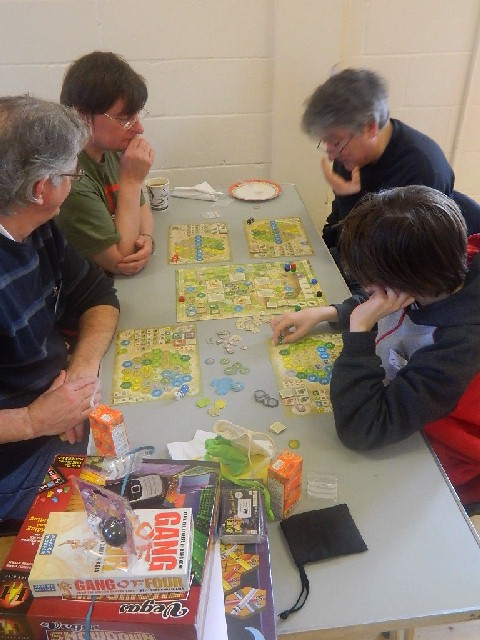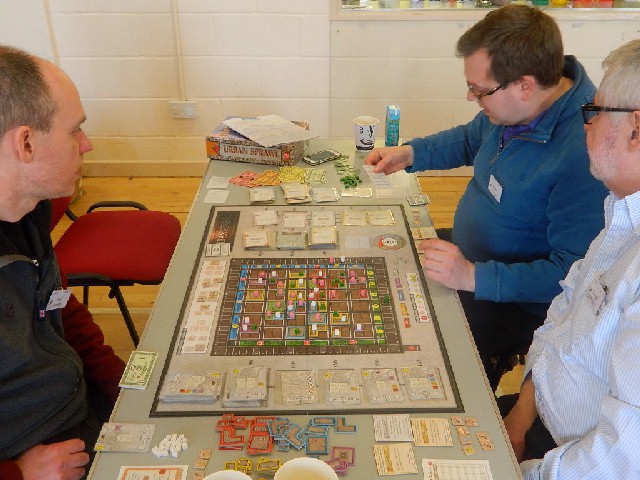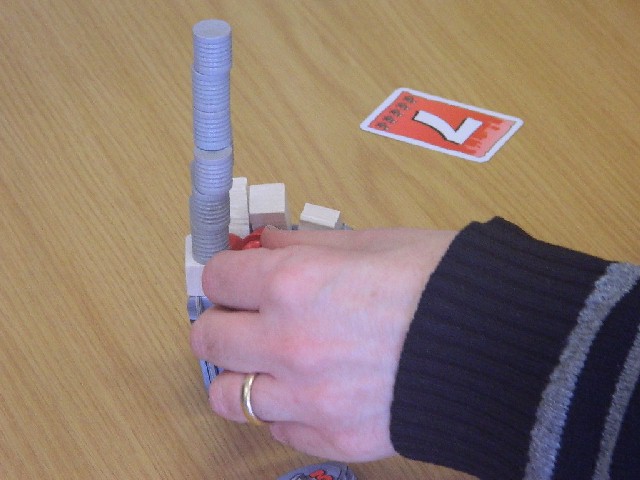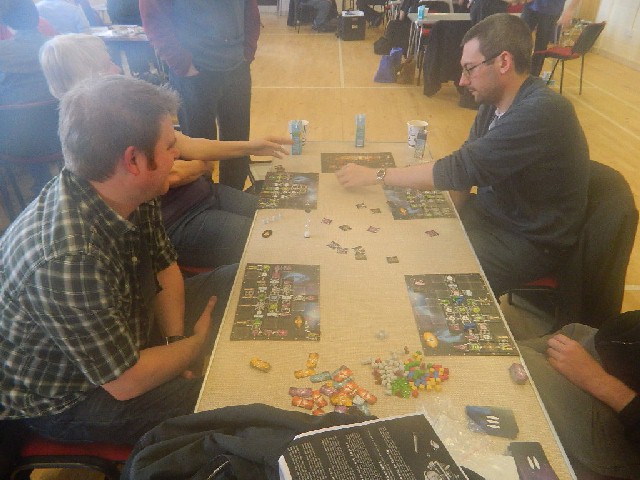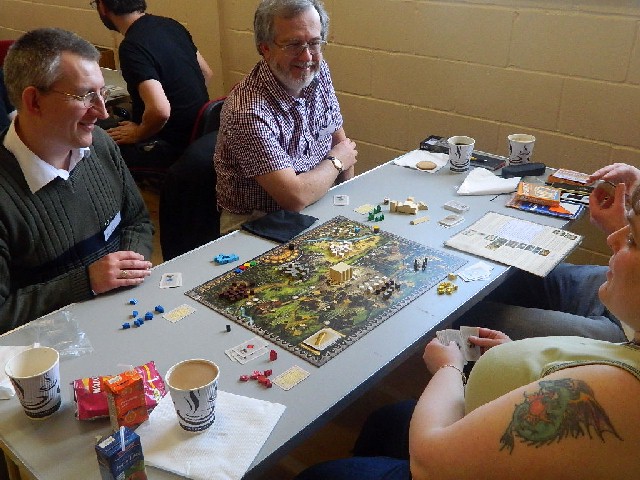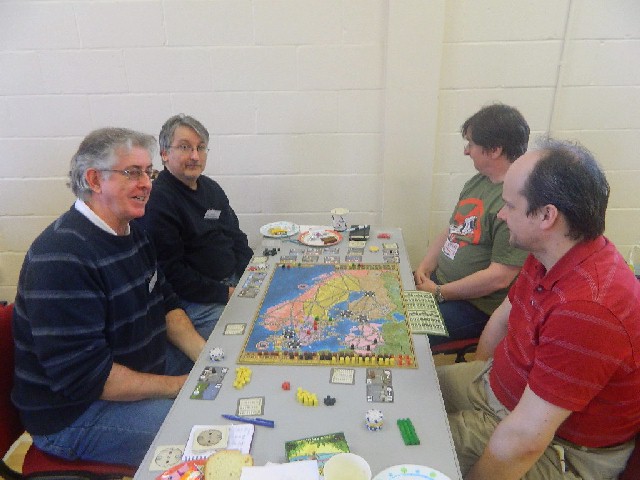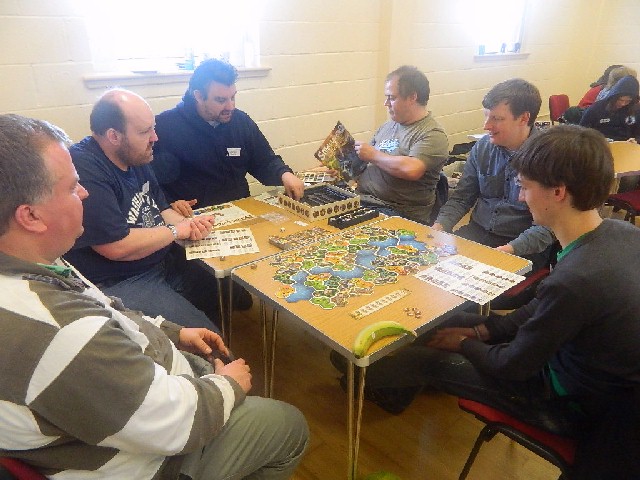 | | |
| --- | --- |
| | © Keith Thomasson April 9th 2013 |