TringCon XXVIII - April 2014
2014 started with a good even, fully booked about a month before, but due to cancellations, all those on the reserve list ended up on the official list. A couple of people failed to show, but 65 people made it. Valerie and Linda surpassed themselves with the food - or at least, that's what some of you said.
Rennie Grove Hospice Care (renamed from Iain Rennie Hospice at Home) donation for the day was £210. Thank you to everyone for that.
Here is what made it out onto the tables during the day. Some of these got more than one outing, of course. Most played designer of the day was, not surprisingly, Stefan Feld.
1860 (Version 2)
18GB
18OE
7 Wonders
A Study in Emerald
Acquire
Africana
Airlines: Europe
Alien Frontiers
Archipelago
Carcassonne
Caverna
Chronology
Circus Train
Citadels
Copycat

Cosmic Encounter
Crazy Clubs
Dixit
Dominant Species
Dominion
Expedition Northwest Passage
Galaxy Trucker
Genoa
Glass Road
Glory to Rome (Black Box Edition)
Heckmeck
In the Year of the Dragon
Infinite City
Ingenious
Kemet
Keyflower

King of Tokyo
Kingsburg
Kohle & Kolonie
Letters from Whitechapel
Love Letter
Mice & Mystics
Mundus Novus
Nosferatu
Pandemic + On the Brink
Pick-a-Polar Bear
Pingu Party
Power Grid: Quebec
Puzzle Strike (3rd Edition)
Qwixx
Revolution!
Robinson Crusoe

San Marco
Shadow Hunters
Shadows over Camelot
Shipyard
Star Trek Catan
Stone Age
Suburbia
Sylla
Tempus
To Court the King
Ugo!
Wings of Glory
Zombie Dice

Photo Gallery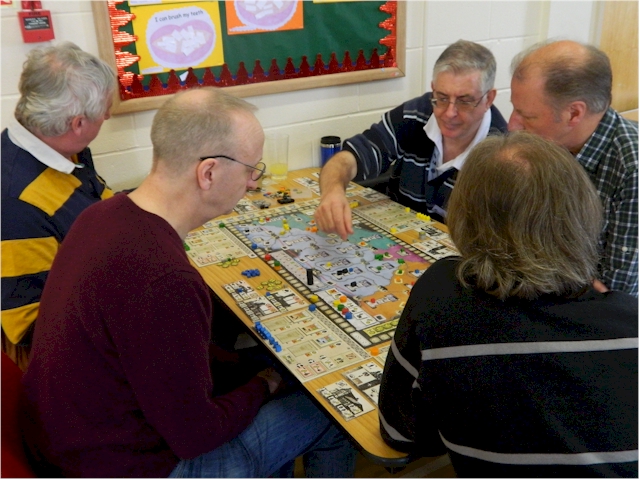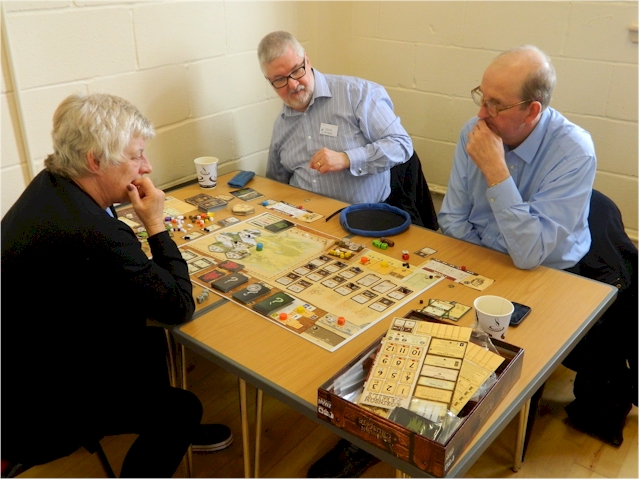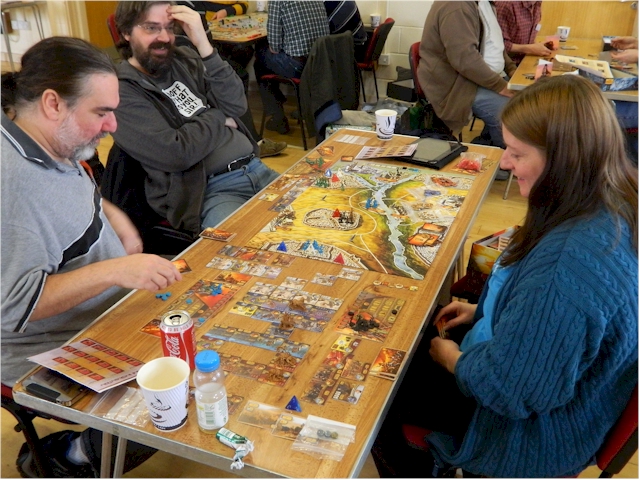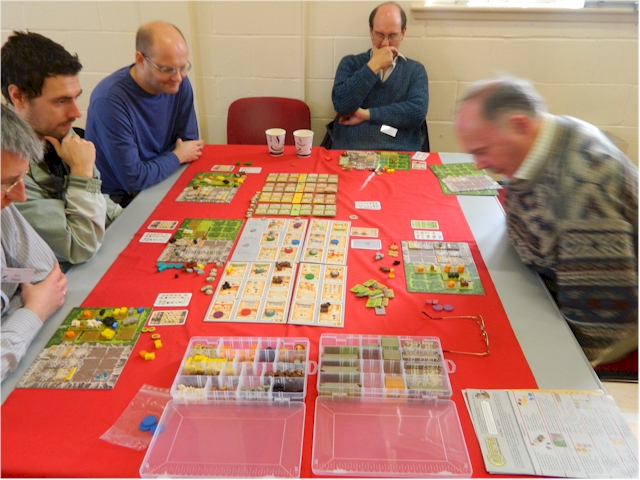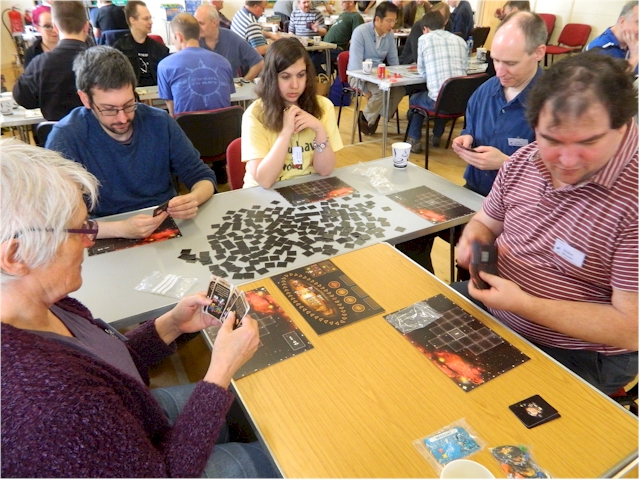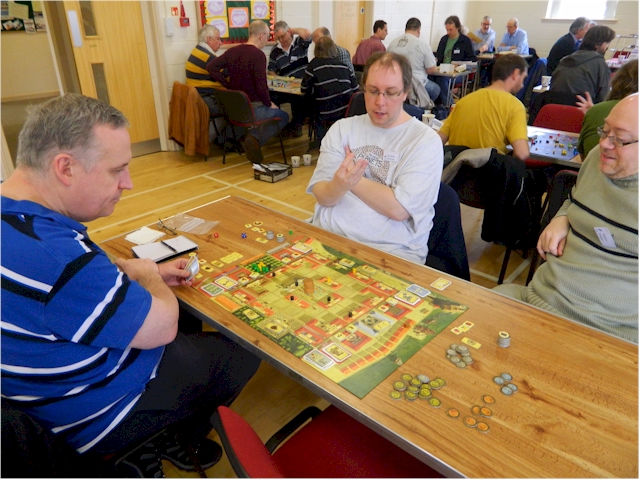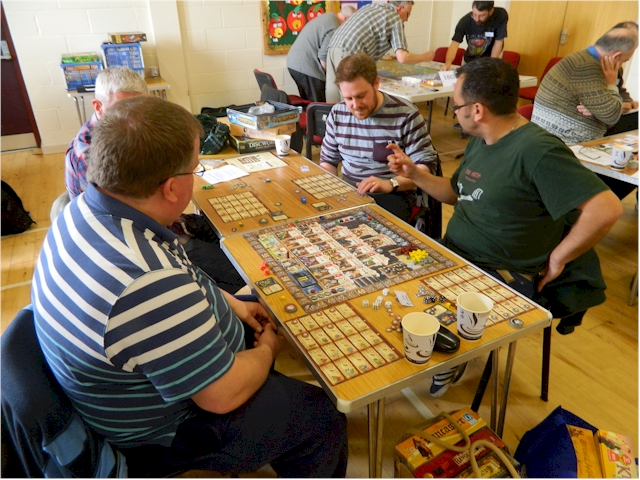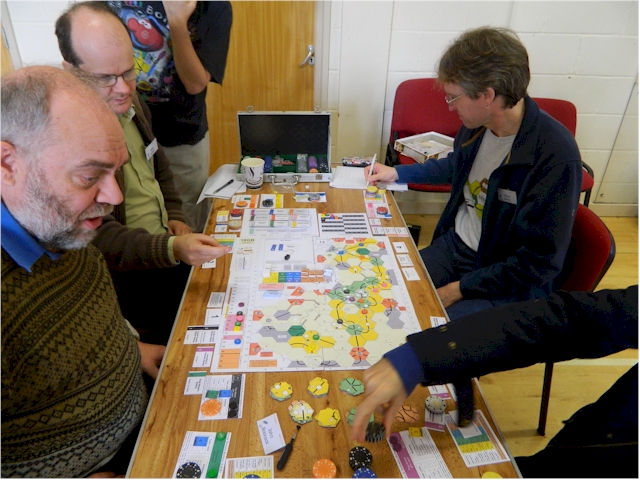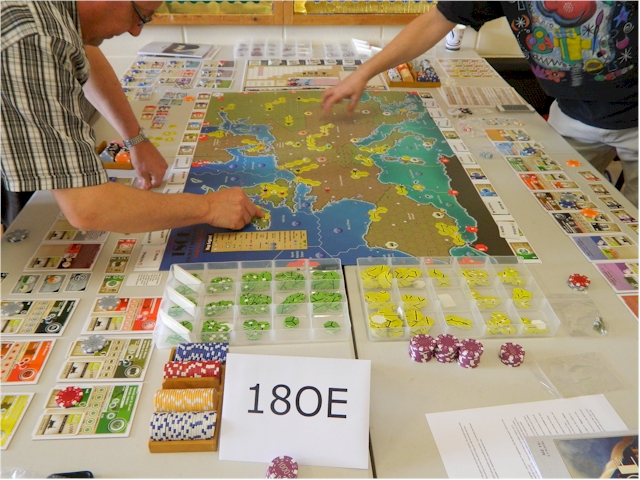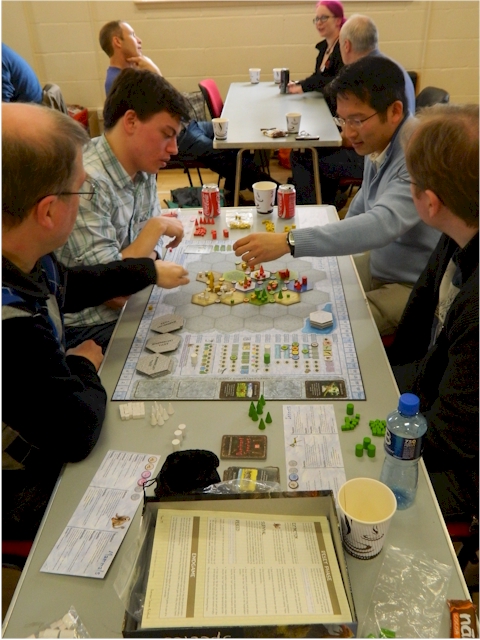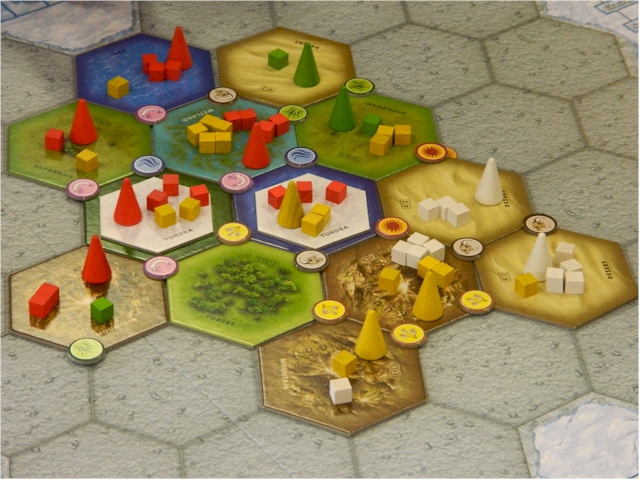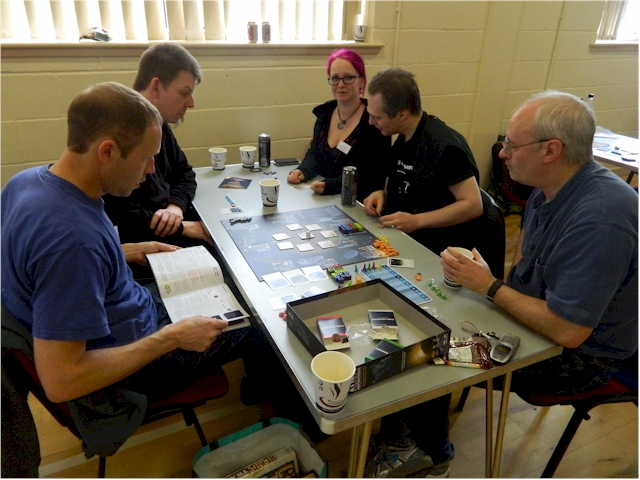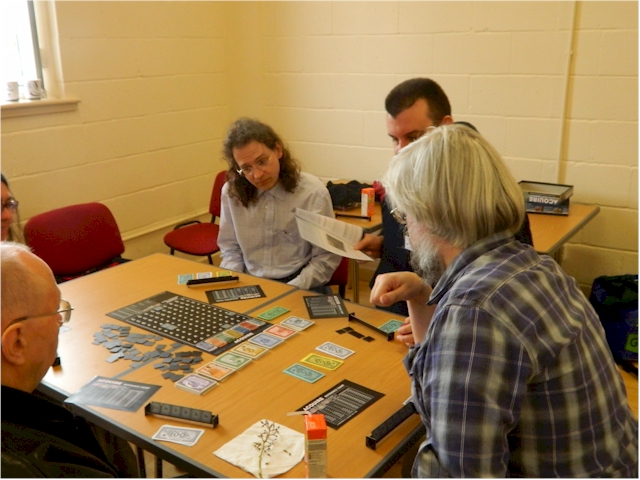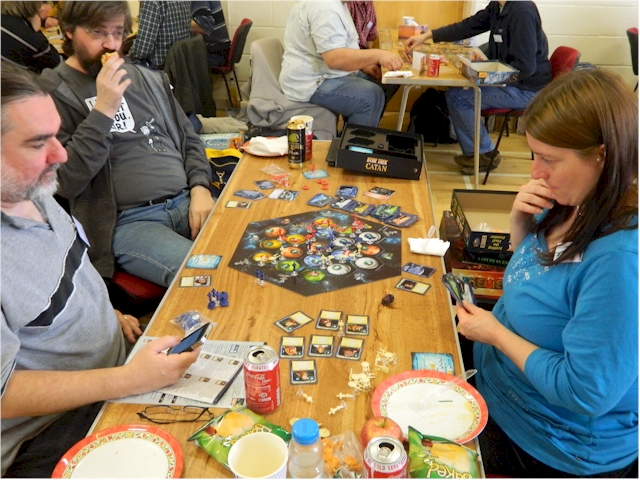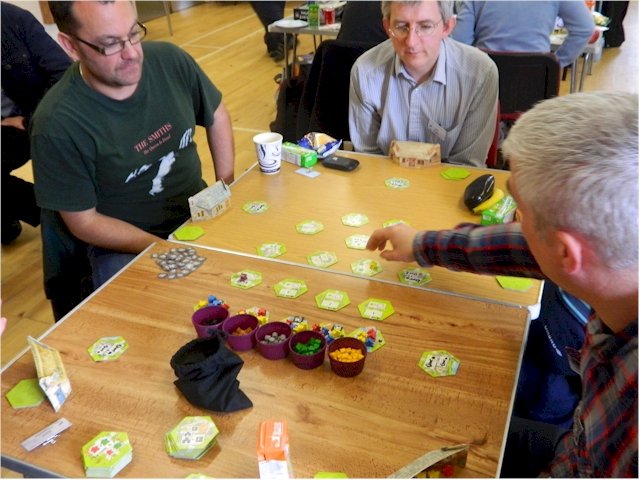 | | |
| --- | --- |
| | © Keith Thomasson April 6th 2014 |