TringCon XXX - March 2015
71 people were there on the day. Valerie and Linda performed the usual feeding of the masses.
Here is what made it out onto the tables during the day. Some of these got more than one outing, of course. Most played game of the day seemed to be Port Royal, or perhaps it was The Castles of Burgundy, which was on at least three different tables during the day.
7 Wonders
18 Africa
18 West
1831 Ireland
1833 1/3
Abluxxen
Arctic Scavengers
Battle Merchants
Bora Bora
Cacao
Carcassonne: The City
Castles of Mad King Ludwig
Colosseum
Cosmic Encounter
Cuba
Dead of Winter

Deadlands: The Battle for Slaughter Gulch
Deus
Elysium
Felix: The Cat in the Sack
Five Tribes
Flash Point: Fire Rescue
Fleet
Forge War
Galaxy Trucker
Genoa
Glory to Rome
Grog Island
Helios
Imperial Settlers
Istanbul

Jaipur
Jupiter Rescue
King Me!
Kingdom Builder
Kingsburg
Lords of Waterdeep
Lost Legacy: The Starship
Machi Koro
Mansions of Madness
Merchants and Marauders
Mysterium
Port Royal
Power Grid
Red7
Red November
Roll for the Galaxy

Royals
Saint Petersburg
Schnappchen Jagd
Splendor
Starship Merchants
Stone Age
Suburbia
The City
The Napoleonic Wars
The Settlers of Catan
The World Cup Game
Thurn and Taxis
Vasco da Gama
Wings of Glory

Photo Gallery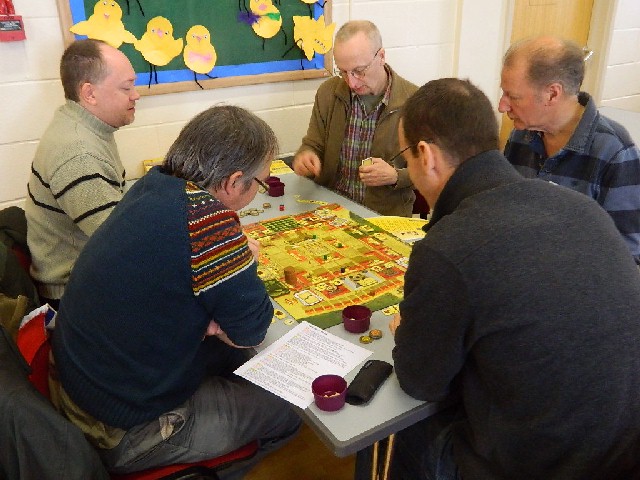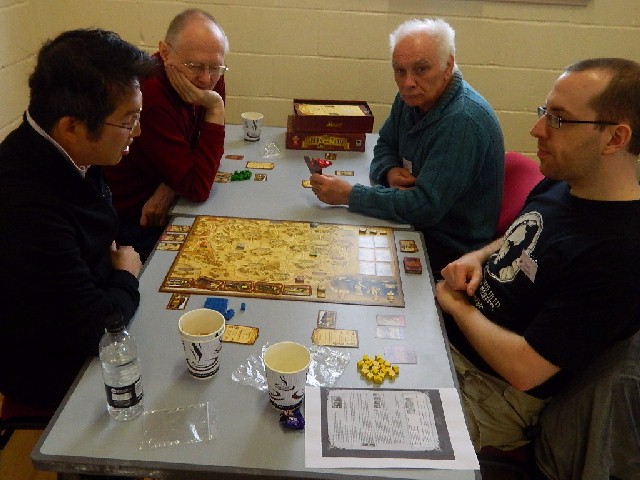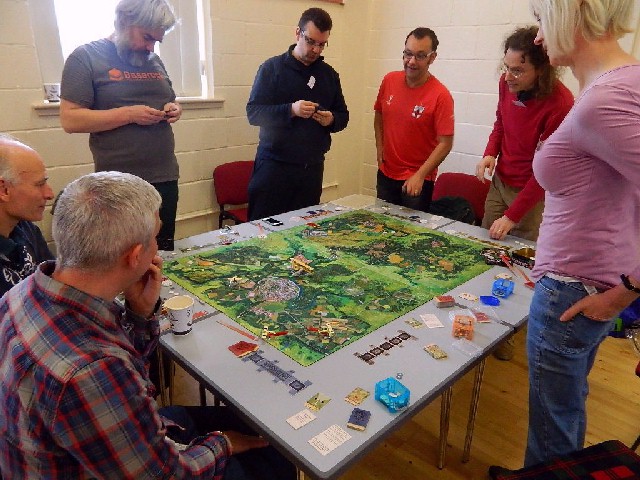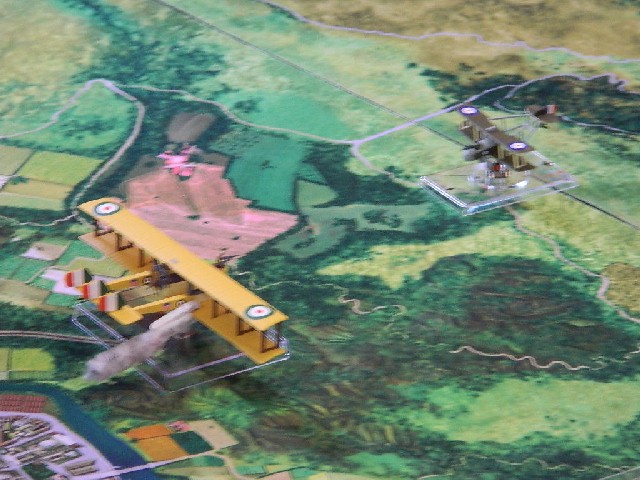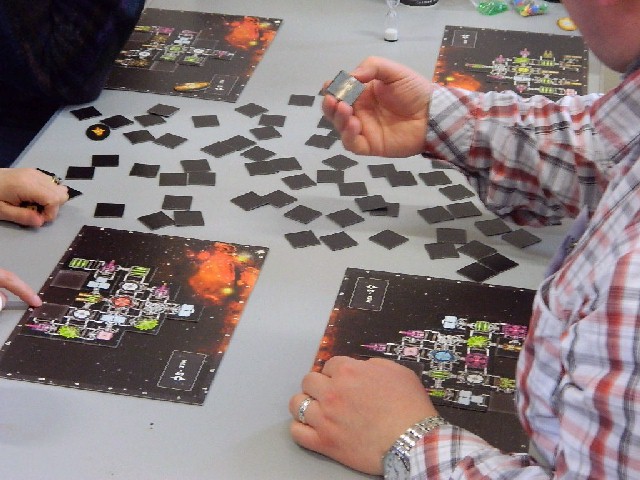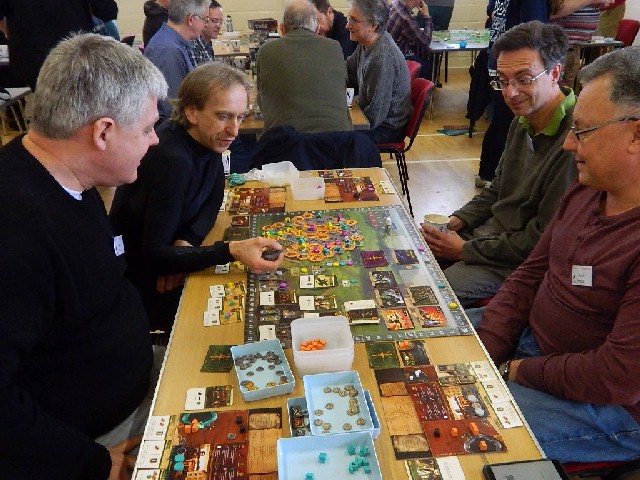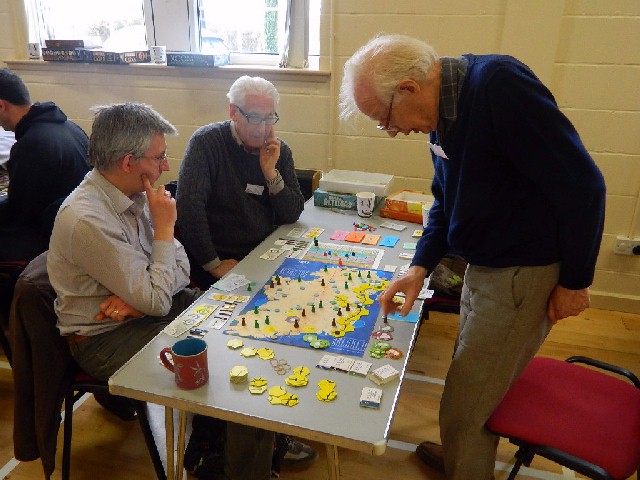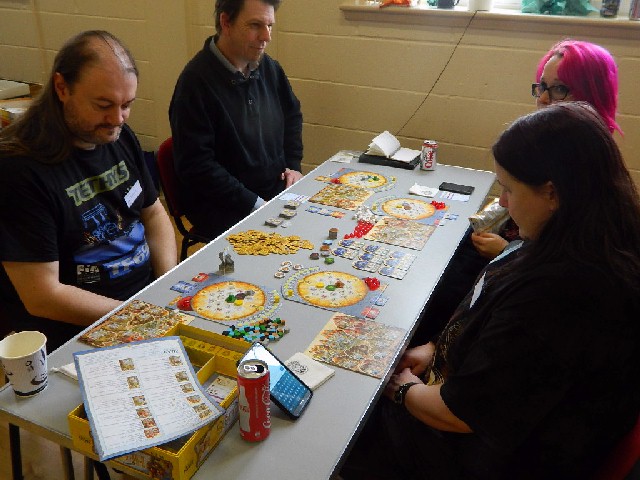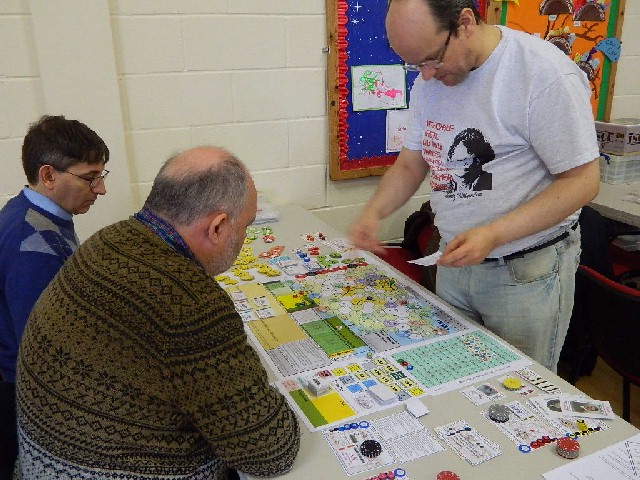 | | |
| --- | --- |
| | © Keith Thomasson March 31st 2015 |