TringCon XXXIII
October 1st 2016

You are in: Home > TringCon

TringCon XXXIII - October 2016
64 people were there on the day. Still below the potential limit. We were fully booked with a week to go, so it looks like a significant number of people are booking places to be 'sure' of getting them, and then cancelling when real life catches up. Others, having seen it was fully booked, may not have come back to see if there was room. Ah, the intricacies of filling the event!
Unusually, I had to leave before the end of the day, so my thanks to everyone who packed their tables and chairs away, with specil thanks to Rob Thomasson and John Mitchell.
Here is what made it onto the tables during the day. Some of these got more than one outing, of course. There may well be others I missed during the day and that were played after I left.
1862 EA
A Game of Thrones: The Board Game
Airlines: Europe
Atlantis Rising
Avalon
Broom Service
Castles of Mad King Ludwig
Codenames
Concordia
Costa Rica
Coup
Cutthroat Caverns
Egizia

El Gaucho
El Grande
Euphoria
For Sale
Game of Trains
Hoyuk
In the Year of the Dragon
Isle of Skye
Istanbul
Jamaica
Kanban
Lords of Waterdeep
Mombasa

Nations
Mysterium
Nippon
Notre Dame
Orleans
Pandemic Cthulhu
Pyramidion
Race for the Galaxy
Red7
Roll for the Galaxy
Saint Petersburg
Splendor
Steam Punk Rally

Taj Mahal
The Castles of Burgundy
The Palaces of Carrara
Thunderbords
Thurn & Taxis
Tin Goose
Village
Viticulture
Victory or Death
Virgin Queen

Photo Gallery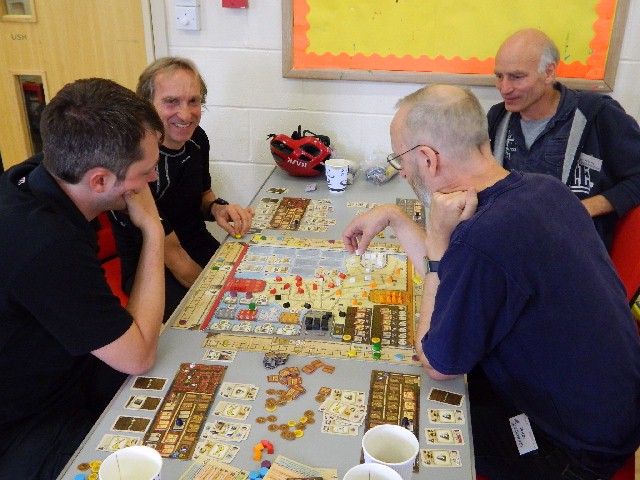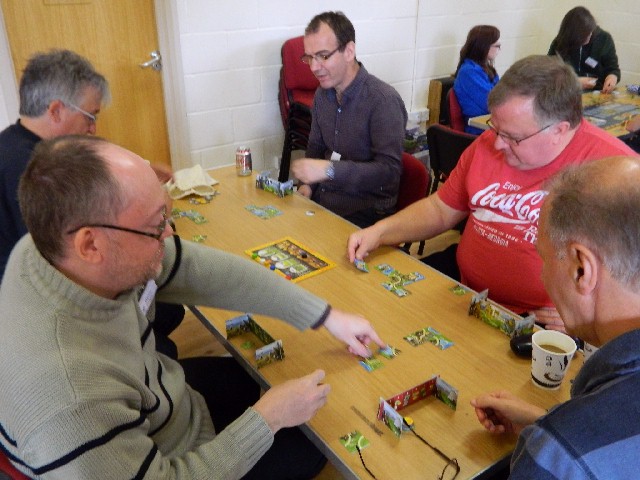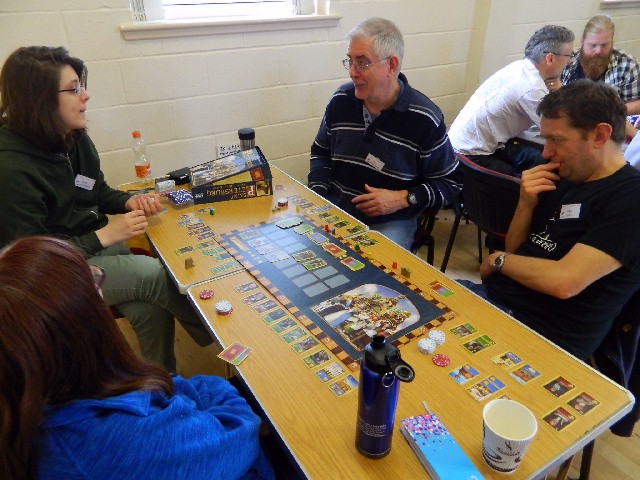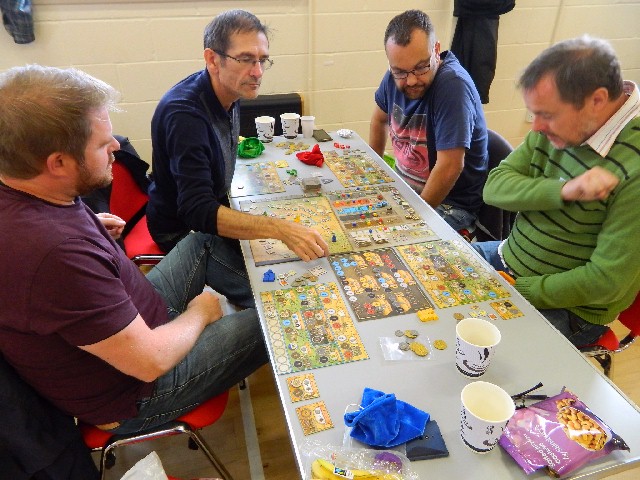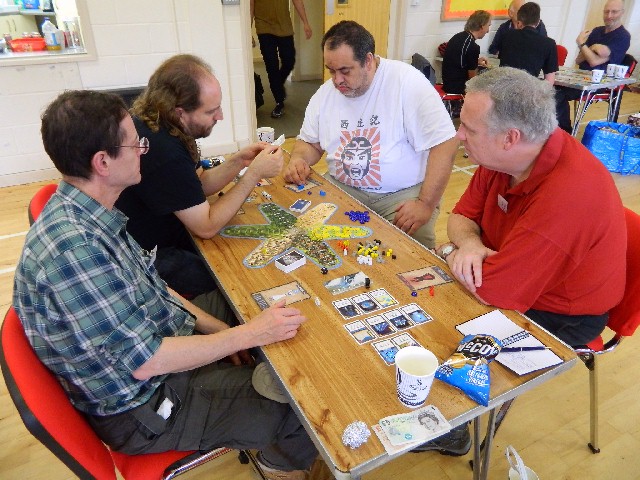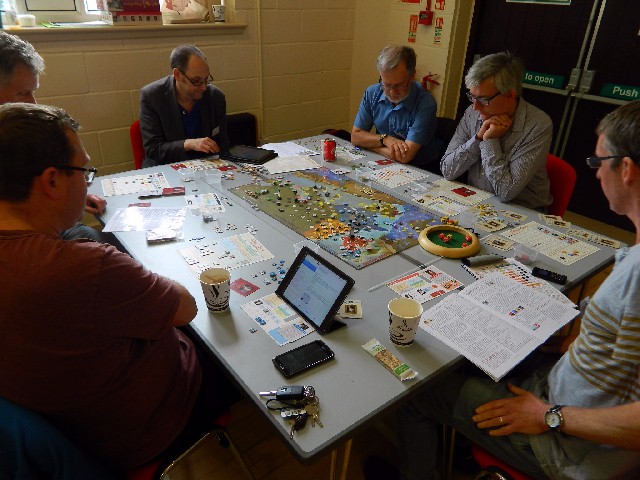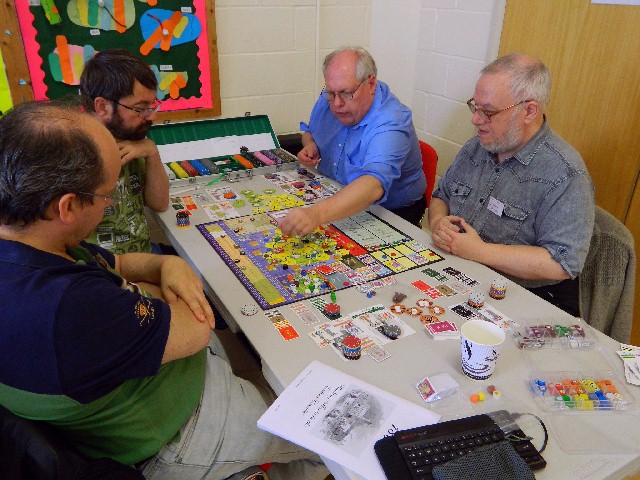 | | |
| --- | --- |
| | © Keith Thomasson October 4th 2016 |