TringCon XXXIV - April 2017
67 people were there on the day, with four no-shows.
Here is what made it onto the tables during the day. Some of these got more than one outing, of course. Terraforming Mars was the clear favourite of the day, being played on multiple tables at the same time, and probably being played somewhere in the hall at any one time.
6 nimmt!
7 Wonders
1822
1858
18Ireland
A Feast for Odin
Abyss
Adrenaline
Among Nobles
Automobiles
Beyond Baker Street
Citadels
Concordia
Deep Sea Adventure

Fabled Fruit
First Class
Five Tribes
Flamme Rouge
Glass Road
Grand Austria Hotel
Great Western Trail
Historia
Imhotep
Inis
Istanbul
Kanagawa
Kanban
Keyflower

King of Tokyo
Machi Koro
Nations
New York Slice
On the Underground
Port Royal
Potion Explosion
Puerto Rico
Red7
Refloristation
RoboRally
Scythe
Set
Splendor

Starship Merchants
Terraforming Mars
The Castles of Burgundy
The Castles of Burgundy Card Game
The Gardens of Alhambra
The Pillars of the Earth
Thunder Alley
Ticket to Ride Europe
Tony Epic Kingdoms
Traders of Carthage
Tumblin' Dice
Ulm
Village
Viticulture

Photo Gallery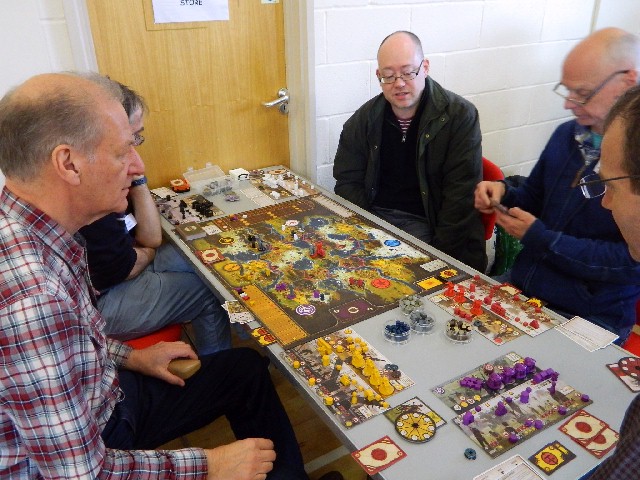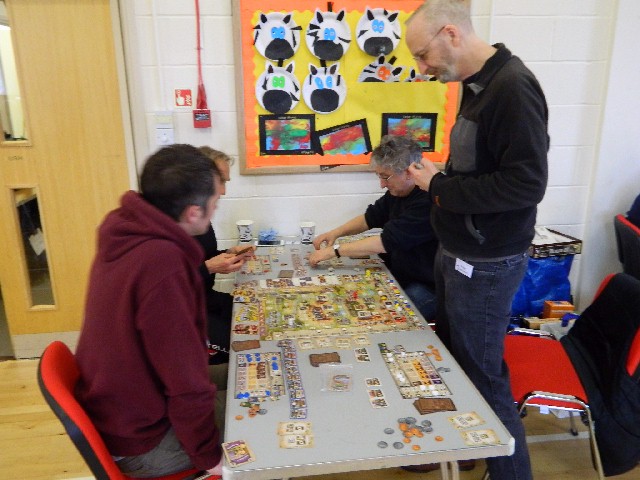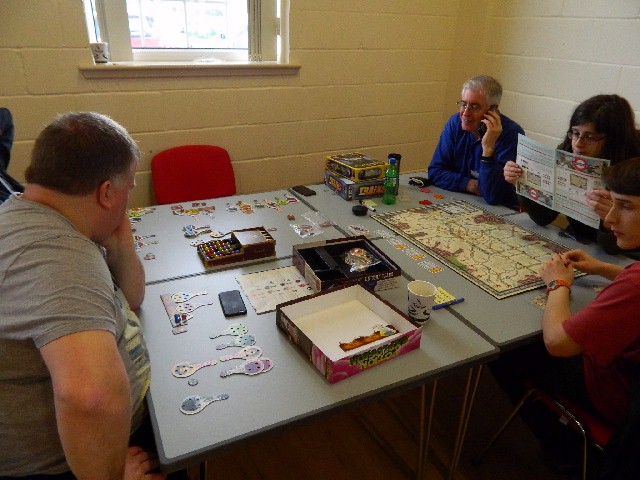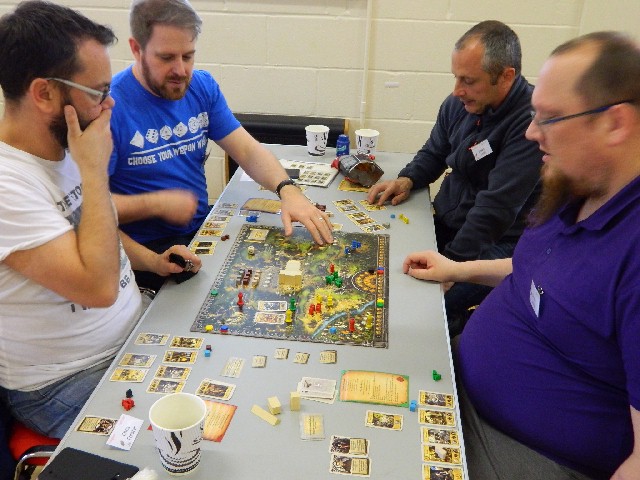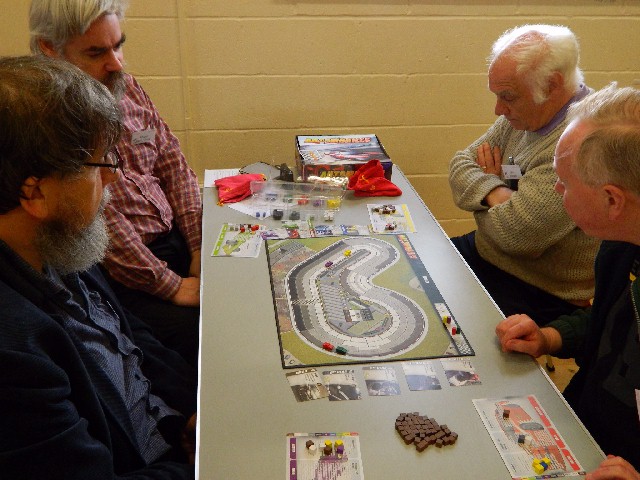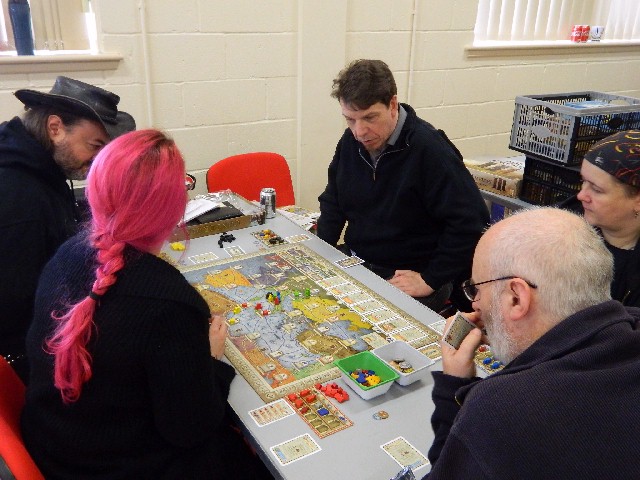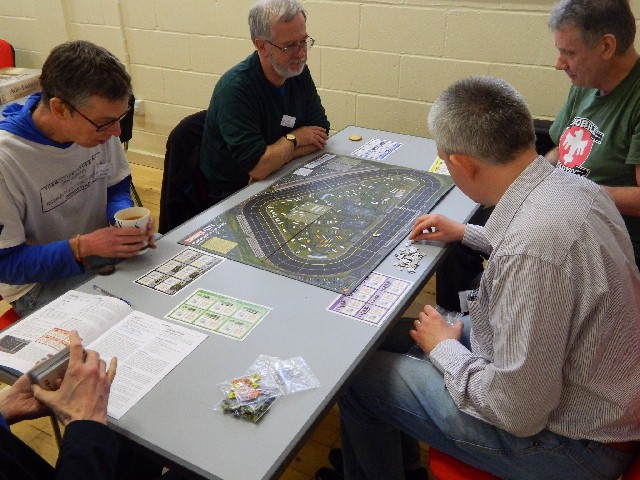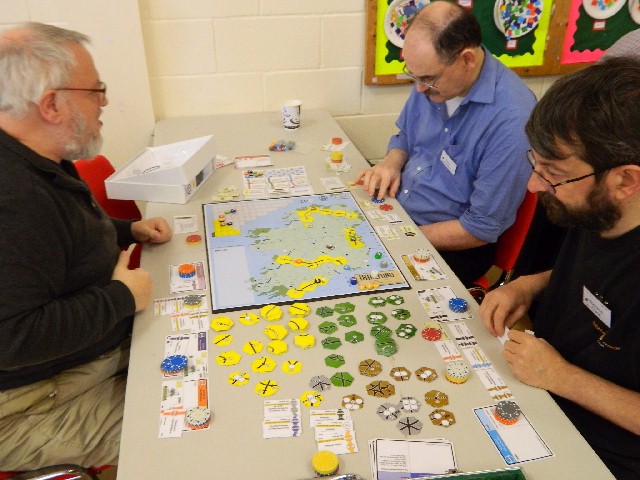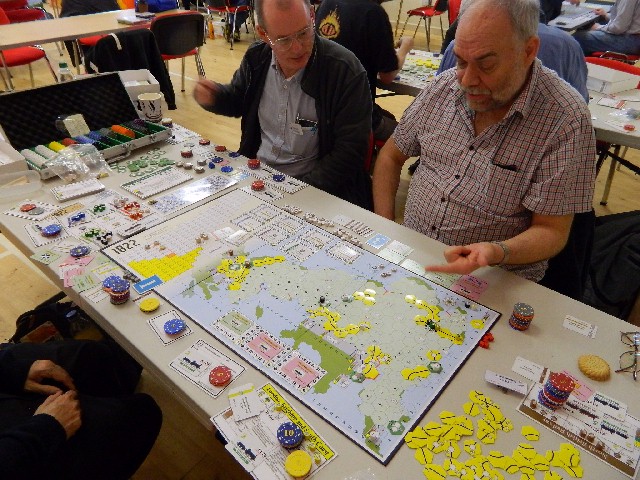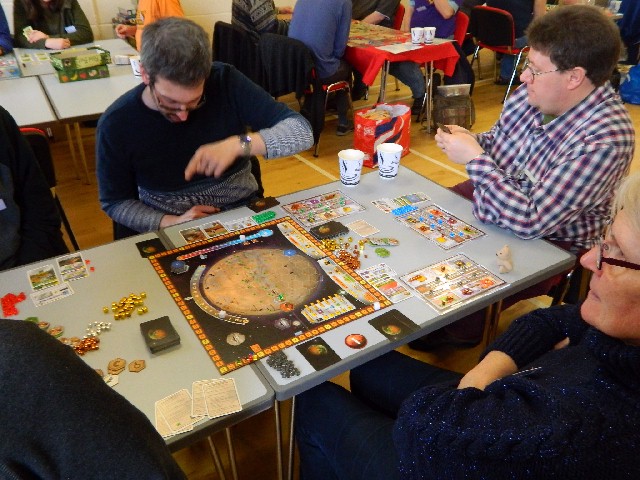 | | |
| --- | --- |
| | © Keith Thomasson April 4th 2017 |